Medical Marijuana in California and Elsewhere Reducing Suicide Rates, Study Says
Some refer to marijuana as a "magical drug," while others say that it's continuing to do more harm than good. While it doesn't exactly give you magical powers, it does help patients in treating nausea, back pain and a plethora of other medical conditions.
Now, there's even more evidence proving that the "miracle" drug is helping to make our world a better place. According to a new study that started out of Germany, medical marijuana in Los Angeles and elsewhere in California is helping to reduce the rates of suicide. Researchers used this study to examine areas that have legalized medical marijuana and their rates for suicide.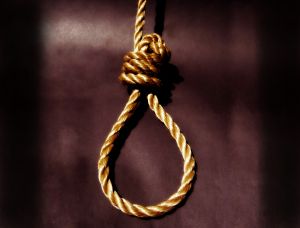 According to the LA Times, suicide is oftentimes triggered by events that are stressful. Through a number of studies, medical marijuana has been proven to reduce these stresses and therefore has the ability to reduce the risks of suicide. Still, there are those that will actually argue to the death, saying that marijuana has no redeeming medical or social value. That's not what recent studies are saying, according to researchers.
Our Riverside medical marijuana attorneys understand that the recent study noted that California law states that qualified patients are permitted to use medical marijuana to treat anxiety. Both New Mexico and Delaware allow residents to use this drug for the treatment of post-traumatic stress disorder. Researchers with the Institute for the Study of Labor (IZA) are helping researchers at the University of Colorado's Department of Economics to pinpoint the use of medical marijuana and its effects on suicide.
This newly-published study is titled "Medical Marijuana Laws and Suicide".
The results of the study illustrate that by making a law in favor of medical marijuana areas will experience an approximate 5 percent reduction in the current suicide rate. More specifically, researchers predict a reduction of more than 10 percent in the rates among males aged 20- to 29-years-old and a reduction of about 9 percent reduction among males aged 30- to 39-years-old.
Some of the researchers have made the assumption that the use of medical marijuana has the ability to help patients to reduce their alcohol intake. As we all know, alcohol can be a downer, too.
The association between suicide and alcohol intake discovered by other researchers proves that if there's a law legalizing marijuana, then it would in turn help to reduce suicide rates.
In a similar study, animals were injected with low doses of synthetic cannabinoid. The result was "a potent anti-depressant effect."
Other scientists, like Dr. Drew Pinsky, say that marijuana and depression are as closely associated as peanut butter and jelly.
Still, researchers say the evidence is clear — states that legalize the use of marijuana have lower rates of suicides.
All in all, the German study concludes that "the legalization of medical marijuana leads to an improvement in the psychological well-being…an improvement that is reflected in fewer suicides."

The CANNABIS LAW GROUP offers experienced and aggressive representation to those in the medical marijuana industry in Orange County and elsewhere in Southern California. Call 949-375-4734 for a confidential consultation to discuss your rights today!
Additional Resources:
Marijuana Can Help Prevent Suicide, Study Suggests, by Dennis Romero, LA Weekly
More Blog Entries:

Could Oakland Regulation Benefit Los Angeles Medical Marijuana Industry?, Marijuana Lawyer Blog, February 28, 2012