Medical Marijuana is Kosher for Passover
According to a recent news feature from The Right Prospective, the head Rabbi of Orthodox Judaism in New York City has declared that smoking medical marijuana, or eating medical marijuana products is kosher for Passover.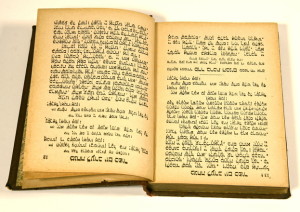 The first thing to understand is that marijuana, which is a plant that people consume, is classified as kitniyot, which includes other grains like corn, rice and beans.   These foods are generally prohibited during Passover, as the dietary restrictions are much different and stricter than they are during the rest of the year.
However, this leading rabbi declared that marijuana could be an exception to the normal prohibition of eating or otherwise consuming these types of plant items during Passover.  As part of his examination, the rabbi smelled leaves from a marijuana plant and said that they possessed a healing smell.
This decision is similar to one made by the former head rabbi. However in the past. the rabbi stated that while it is okay to use marijuana on Passover for medical purposes, it was not okay to use cannabis for recreational purposes during the holiday.  This is a change to the edict of another rabbi that had said in the past that if you smoke the marijuana, it is okay since the prohibition only applies to foods you eat.  This is no longer an issue under the most recent declaration.
As for whether marijuana is kosher in general, while there should be no issue, as it is a plant, one medical marijuana producer has taken steps to get their products certified by a rabbinical body with the authority to bless kosher foods.  Based upon their general commentary, the rabbis treat marijuana like they do alcohol.  It is never okay to drink to excess and to escape emotional problems, but there is nothing inherently wrong with the substance.
While it may seem odd that rabbis are taking a stance on medical marijuana such as they have, it goes to show how important medical marijuana has become and will become in our society in the future.  However, there is still a long way to go before medical marijuana is legal in every state, as there are now 23 states and the District of Columbia that allow medical marijuana or even recreational marijuana in some form or another.  It is also possible that marijuana will become legalized for recreational use across the nation before every state allows for the use of medical marijuana in their respective jurisdictions.
As our Los Angeles medical marijuana collectives attorneys have seen, there is a lot going on right now both locally and across the nation in terms of medical marijuana regulation.  One things that is very important to address is the change to a state level administration of medical marijuana programs and the options of local municipalities to prevent the opening or continued operation or dispensaries and cultivation centers.   This can have a major effect on businesses that are already in existence and those wishing to move to the area.
The Los Angeles CANNABIS LAW Group represents growers, dispensaries, collectives, patients and those facing marijuana charges. Call us at 949-375-4734.
Additional Resources:
Medical Marijuana Kosher For Passover: Leading Rabbi, April 26, 2016, The Right Perspective
More Blog Entries:
New Statewide Regs Push for Local Bans on Medical Marijuana, Feb. 3, 2016, Los Angeles Marijuana Lawyer Blog