Medical Marijuana Laws in CA More Liberal than in NY
There has been a huge increase in the support for medical marijuana legalization across the nation since California legalized medical marijuana 20 years ago. However, it has been in the past 10 years that we have seen such a large surge of support and more and more jurisdictions voting to legalize medical marijuana. Although, it should be noted that in most jurisdictions, politicians seem unwilling to pass legislation without a voter-driving mandate or proposition, because even though the majority of the public supports legalization of medical marijuana, politicians do not think it is politically expedient for them to make such a proposal.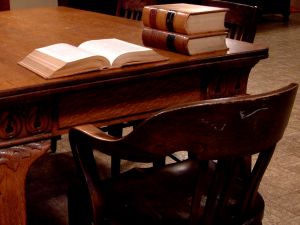 The latest state to legalize medical marijuana was New York, where medical cannabis became legal on January 10, 2016. However, unlike in Los Angeles, where medical marijuana is easy to get and readily accepted by society, the governor of New York is only doing just enough to comply with the law, according to a recent news feature from Clapway.

With the first legal dispensary open, the goal of the majority of state voters has been realized, though in some ways only in the most technical sense. This will be one of only a few dispensaries in the entire state. Additionally, the state is making it very difficult to get a license that allows you to purchase medical marijuana. In Los Angeles, anyone with a doctor's recommendation can get medical marijuana. There is no need for an official medical marijuana card, and some of the dispensaries even have doctors available to provide a consultation. There are even online consultations now available in some areas.
With the new law taking effect this week, you will only be able to get a medical marijuana license to purchase if you have HIV or AIDS, Parkinson's disease, epilepsy or cancer. This was how it was in the District of Columbia until they recently relaxed the laws as part of a battle with Congress of over local legalization. Prior to that, they only issued 10 medical marijuana cards in the first year of the program.
Additionally, like other jurisdictions that are trying to the do the bare minimum in terms of medical marijuana legalization, marijuana can only be purchased in the form of cannabis oil or THC pills. Other than with vaporization, there is no way to smoke the marijuana. They feel this will cut down on recreational use.
Fortunately, for those who live in Los Angeles or Orange County, medical marijuana is much easier to get, and you can purchase it in basically any form imaginable, including a variety of edibles. For those wishing to get into the medical cannabis business in Los Angeles, there is a lot of money to be made; however, there are still a lot of regulations, as it is far from the Wild West it once was. This is especially true with the new statewide regulations that have recently taken effect. If you are planning to start a cooperative or open a dispensary, the best thing you can do is speak with an experienced medical cannabis lawyer in Los Angeles before spending a significant amount of money, so you know your investment is protected.
The Los Angeles CANNABIS LAW Group represents growers, dispensaries, collectives, patients and those facing marijuana charges. Call us at 949-375-4734.

More Blog Entries:
Report: Oregon Airport Allows Carry-On Cannabis, July 22, 2015,