Medical Marijuana Legalization Doesn't Cause Teens to Smoke
Yet another argument from the anti-marijuana advocates has been shot down recently in light of a new study published in the Journal of Adolescent Health. The study compared 20 years of data from the Youth Risk Behavioral Surveillance Survey conducted by the Centers for Disease Control and Prevention. As the Huffington Post reports, it found that legalizing the use of marijuana for medicinal purposes does not result in an increase of teenagers using the substance illegally.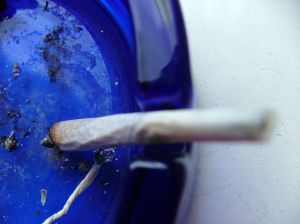 Studies like this will hopefully help to change attitudes on the federal level and to make a significant difference in how people view medical marijuana. Medical marijuana is nothing to be afraid of, and as more studies reveal significant benefits and few disadvantages, there is no reason not to move forward with widespread legalization on the federal level so there will no longer need to be a fear of arrest among growers, distributors and users.

Los Angeles medical marijuana lawyers can represent those who are arrested for medical marijuana and provide them with legal advice on overcoming the charges and avoiding a guilty verdict.
Teens Not Smoking More Marijuana
The Youth Risk Behavioral Surveillance Survey asks high school students to answer questions anonymously. Because teens are able to self-report their answers, the study format has been demonstrated to provide reliable and accurate estimates of drug use among high school students.
Researchers compared data in states that have legalized marijuana and in neighboring states where cannabis use is still banned. They discovered that the legalization of medical marijuana within a state did not cause young people to increase their use as compared with other neighboring states. The researcher involved in the study also do work on designing programs to reduce drug use among high-risk populations and he indicates he is not reflexively in favor of drug legalization. However, because he sees patients with chronic illnesses that are not responding to existing therapies, he wanted a better understanding of the actual consequences of medical marijuana. It turns out that there are very few.
Nationwide, an estimated 21 percent of teens answering the survey admitted that they had used marijuana in the prior month. However, there was "no statistically significant differences in marijuana use before and after policy change for any state pairing."
This was not the first study showing that the legalization of medical marijuana has no discernable impact on drug use among adolescents. A report in 2013 from Monitoring the Future found zero changes in marijuana use among teenagers from year-to-year. The Monitoring the Future Study is an ongoing assessment of teen behavior in America.
IZA Journal had also published a 2012 study showing that legalization of medical marijuana did not result in the rising use of cannabis by under-aged teens.
With essentially all research performed to date finding the same results, there is no solid argument to be made that medicinal marijuana needs to remain illegal to protect the children. The studies, as well as common sense, make clear that young people are simply not going to change their behavior on cannabis solely as a result of policies that mean people who are sick and need medical help are permitted easier access to a drug that could make a difference in their lives.
The Los Angeles CANNABIS LAW Group represents growers, dispensaries, collectives, patients and those facing marijuana charges. Call us at 949-375-4734.
More Blog Entries:
Live Oak ban on marijuana upheld by Appeals Court, December 31, 2013, Los Angeles Marijuana Lawyer Blog