Medical Marijuana Stigma Causes Pain to Vietnam Veteran
While much of the country now supports medical marijuana, there is a still a stigma associated with the use of marijuana that is causing people trouble in various aspects of their lives.
According to a recent news article from WBAY, a veteran of the Vietnam War was denied access to pain pills after testing positive for marijuana.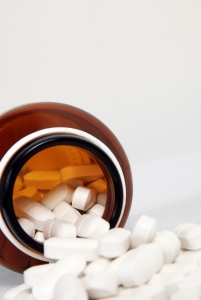 The article focused on the national struggle between the Veteran's Administration and disabled veterans who are need of medical care. The problem is that veterans are being denied prescriptions for pain medication if they test positive for marijuana – even in states where medical marijuana is legal, and the veteran has a valid doctor's recommendation or medical marijuana card pursuant to state law.

One man interviewed for the story was a Vietnam veteran who was told he could not get his pain medication refilled as a result of him testing positive for marijuana. He is required to submit blood samples for drug testing as a condition for getting medical treatment at the VA. The particular veteran became disabled due to exposure to Agent Orange during the war. Agent Orange is an herbicide that is now illegal that was dumped from airplanes and helicopters on the trees in Vietnam, so the leaves would die and fall off almost immediately. This made it much easier to fight an enemy that was using the thick jungle cover to hide. However, Agent Orange caused serious heath problems in soldiers and civilians in the area, and many are still suffering today.
In addition to his long-standing medical conditions, this man also suffers from lung cancer, which is now in an advanced stage. He has no problem admitting to the fact that he regularly uses medical marijuana to deal with the extreme pain and nauseating side effects from chemotherapy. As our Los Angeles medical marijuana attorneys can explain, medical marijuana has been proven a very effective treatment for cancer patients, even when conventional medications manufactured by the pharmaceutical industry have been unsuccessful.
This veteran said he and his wife drove to the VA medical center, as he always does, to attend group therapy for stroke victims and then tried to pick up his medicine refill. He was asked to submit a urine sample and read and sign forms involving the use of opioid medications. This was not normally done every time he asked for a refill, as he had done for years.
He asked the nurse if the purpose of this test was to see if he was using marijuana, and he said there was no point in doing the test, because he would gladly admit to using medical marijuana. He has been taking prescription opioids for years, and due to the fact he built up a considerable tolerance, he was taking as many as 15 pills a day. Now he was told he could not have any more and was sent home from the VA in pain and with an addiction to narcotic medications and no help of any kind. Several groups are pushing Congress to change the VA regulations to allow medical marijuana patients to also get pain medication from the VA.
The Los Angeles CANNABIS LAW Group represents growers, dispensaries, collectives, patients and those facing marijuana charges. Call us at 949-375-4734.
Additional Resources:
Vietnam veteran denied pain pills after testing positive for marijuana, September 6, 2015, WBAY, by Tyler Carter
More Blog Entries:
Alaska Police Raid Ex-TV Anchor's Cannabis Club, April 1, 2015, Los Angeles Marijuana Lawyer Blog