Milk, Bread and Marijuana: Pot May Soon Be Sold in Grocery Stores
To those of us who have been around a while, the mere fact that you can walk down the street to the local dispensary and pick up your prescription for marijuana is still something of a small miracle.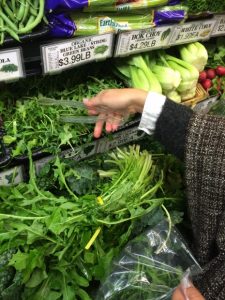 However, some are predicting it may soon be even more convenient than that. There are rumors that the drug may be available at some point at your local supermarket.
Will that render California marijuana dispensaries a thing of the past? Probably not. Sure, picking up your pot with your produce may be convenient, but you won't necessarily get the one-on-one service and expertise that you do with a dispensary. After all, marijuana is a drug and many users want to make sure that not only are they getting a product that is quality, but also one that fits their needs and is safe. 
Still, he gears are turning on the pot-in-stores front. Last year, Whole Foods CEO John Mackey answered a question by MainStreet on whether the store would ever consider selling cannabis. He responded the store would only do so if the plant was legal to use and the community approved – which in this day and age sets a reasonable and relatively low bar, meaning it could be a real possibility in the near future.
A study conducted by 3rd ArcView State of Legal Marijuana Markets found that if marijuana was legalized across the U.S., the market would balloon to about $36.1 billion – which exceeds the organic food industry by approximately $3 billion.
Just in Colorado and Washington, consumers purchased some $370 million worth of marijuana products in 2014 alone.
Last year in Colorado Springs, it was reported in Colorado Springs that a new business model involved giving customers the convenience of shopping for marijuana while they filled up on fuel. "Gas and Grass" combines a typical gas station with the easy availability of marijuana. There, the dispensary and the gas station are part of one large building, but the dispensary has its own separate entrance and is subject to all the same rules and restrictions as other marijuana dispensaries.
On the gas station side, there are lottery tickets, cigarettes, beverages, snacks and other items that one might typically find in a convenience store. On the dispensary side, patrons can choose from an array of marijuana products, including edibles, as well as marijuana-themed shirts, hats and other souvenirs.
It would seem logical that grocers wouldn't be far behind.
Of course, there is evidence that "old-fashioned" cannabis dispensaries offer an inherent and irreplaceable value. The foremost best thing about having a legally-operated dispensary is that it is a great resource for patients and customers. It serves to educate users. It can help to ensure they receive the very best product for their condition. Personalized instructions can be provided based on individual need. There are strict controls that serve to  ensure it doesn't fall into the wrong hands (i.e., children or those who would try to sell it on the black market).
Beyond that, there is also a benefit to knowing exactly where your marijuana is grown, by whom and what – if any – chemicals or other products were used in the cultivation process. Whether grocery stores could provide that level of service and value remains to be seen.
Any business or entrepreneur interested in wading into the marijuana industry should schedule a consultation with an experienced marijuana attorney.
The Los Angeles CANNABIS LAW Group represents growers, dispensaries, collectives, patients and those facing marijuana charges. Call us at 949-375-4734.
Additional Resources:
Whole Foods Could Sell Pot Someday, Feb. 10, 2016, By Daniela Galarza, Eater.com
More Blog Entries:
New Yorkers Priced Out of Medicinal Marijuana? July 2, 2016, California Marijuana Lawyer Blog