More Marijuana Grow Operations Busted in California
Earlier this month, the Los Angeles County Sheriff's office apprehended two suspects that were reportedly working with illegal marijuana cultivation operations in San Gabriel Valley. Authorities reportedly seized two caches of dried marijuana and plants that totaled nearly $3 million in street value, according to the Los Angeles Times.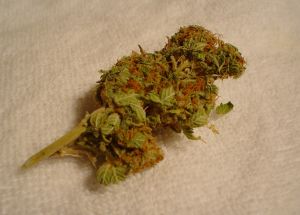 A 30-year-old suspected member of the Chinese street gang known as Wah Ching and a 22-year-old were arrested by deputies from the Asian Gang Team in the sheriff's Operation Safe Streets Bureau.
Our Los Angeles medical marijuana lawyers note such raids show the demand for marijuana, whether medicinal or otherwise. Regardless of whether it's illegal or legal, it's evident that the use of this product is not going to disappear, even if politicians succeed in criminalizing its decriminalization.
These arrests concluded a month-long investigation that was kicked off by one lead, local deputies stumbled on two indoor marijuana grow operations at the home of one of the arrested men. The other bust went down inside a commercial building that fronted as a consulting office.
The locations were served with search warrants at about 4:00 p.m. one day last weekend as investigators and Sheriff's Special Weapons Team deputies entered the locations, according to Temple Tribune.
The bust of their facilities and the arrest of these two men seized nearly 450 plants and close to 200 pounds of dried marijuana, two handguns, a shotgun and hydroponic cultivation equipment.
The two suspects were arrested and booked at the Temple Sheriff's Station, Los Angeles County Sheriff's Department. Bail was set at $35,000.00
"We believe the suspect was operating this grow to benefit his gang," said Sgt. Steve Kim of the Asian Gang Team.
The Sergeant reports that marijuana grow operations in San Gabriel Valley are not uncommon as last year the team seized roughly $5 million worth of product throughout five separate locations.
Marijuana will forever be present on the streets of California. The government continues to search for a way to regulate the distribution of the product. If you are currently facing the government or the court with charges relating to the use or distribution of medical marijuana, you are urged to contact an experienced attorney to help you fight for your rights in the court of law.

The CANNABIS LAW GROUP offers experienced and aggressive representation to the medical marijuana industry in Southern California– including growers, dispensaries and collectives, patients and those facing marijuana charges. Call 949-375-4734 for a confidential consultation to discuss your rights.