Nevada Medical Marijuana Dispensaries Approved With SB 374
Legislators in Nevada have approved a measure that will make the state the 14th in the country to set up a system of state-regulated medical marijuana dispensaries.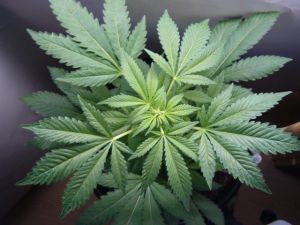 Our Nevada marijuana lawyers understand that as it stands right now, 18 states as well as Washington D.C. have legalized medical marijuana, but not all of those have a state-run system of regulation for farmers, distributors and patients.
It's been more than a dozen years since voters in Nevada amended the state's constitution to legalize the use of marijuana for medicinal purposes. But the problem has been that patients had no way of obtaining the drug legally in their home state, unless they chose to grow it at home.
What SB 374 does is pave the way for the legalization of dispensaries.
The state Assembly voted 28-14 to pass the measure, and now it goes to the state Senate for procedural approval. From there, it will go to the desk of Gov. Brian Sandoval. The governor is a Republican, and though historically the party has not supported pro-marijuana legislation, we have seen a dramatic shift in that regard in recent years. Sandoval has said he plans to consider it.
Sen. Tick Segerblom (D-Las Vegas) was the primary sponsor of the bill, and said that it's an important one to pass because sick patients need to be provided with access absent fear that they're breaking the law.
The bill lays out the foundation for how the state could make marijuana available to patients holding a medical marijuana card. It would impose certain fees and restrictions for those who grow and process the plant, and it would also establish guidelines for those who decide to open a dispensary.
This may be a good opportunity for those who operated dispensaries in California to move those operations to Nevada. With more established guidelines, dispensary operators could be more confident in the legal parameters and expectations, versus in California where the rules have been much more muddled.
Establishment of a dispensary in Nevada, whether by a first-time operator or someone who has previous experience, should not be undertaken without legal representation, provided by a law firm with extensive collective knowledge on these issues.
This is not the first time Nevada has tried to enact a structure. Numerous legislative efforts to legalize dispensaries have failed over the course of the last several years. But there is evidence that some staunch opponents may be beginning to bend.
For example, Rep. Pat Hickey, (R-Reno), the party's floor leader, said that while he opposed the measure based on fear of potential social consequences, he conceded that the money it would bring in would do wonders to help the cash-strapped state.
Still, some are worried about enacting a measure that wouldn't provide protections for those who might still be subject to action from federal prosecutors. This remains a concern, though we are confident that the more states enact definitive measures like these to keep dispensaries on a tight leash, the less federal involvement we're going to see.

The Los Angeles CANNABIS LAW Group represents growers, dispensaries, collectives, patients and those facing marijuana charges. Call us at 949-375-4734.
Additional Resources:
Nevada Legislature Approves Medical Marijuana Dispensaries, Plus 10 Illnesses Doctors Say Cannabis Treats, June 4, 2013, By Nadia-Elysse Harris, Medical Daily
More Blog Entries:
Marijuana Dispensaries Systematically Targeted by IRS, June 5, 2013, Nevada Cannabis Lawyer Blog