New Regulations Require Cannabis Delivery Services to Rethink Their Business Models
New changes to California cannabis regulations will dramatically impact marijuana delivery services. According to Forbes, the California Bureau of Cannabis Control has released a detailed set of regulations for the operation of cannabis businesses in preparation for the issuance of business licenses for the sale of recreational marijuana in January 2018. Amongst thousands of other regulations, these provisions prohibit many methods of marijuana delivery, including: aerial drones, autonomous land-based robots, aircraft, watercraft, rail, and unmanned vehicles. The regulations specify that delivery may only be made in person by enclosed motor vehicle. This ban raises larger issues of marijuana delivery restrictions within California. As the innovative tech culture of Silicon Valley improves and expands drones and other autonomous delivery services, it is likely that the rule will be adapted. As the rules change and adapt to new technologies, how can cannabis business owners stay in compliance and maintain profitable operations?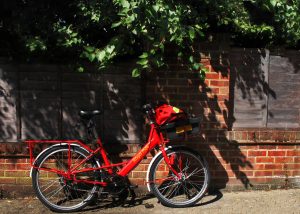 How Delivery Services Are Adapting Their Business Models   
Marijuana delivery services in California have taken many creative approaches to the question of  how to develop a business strategy around delivery restrictions and regulations. TechCrunch reports that Eaze – a marijuana delivery service – has recently raised $27 million in Series B financing after spending $24.5 million in venture capital. This large influx of cash is supporting an aggressive growth strategy. When questioned about the wisdom of spending $1 million per month in cash, CEO Jim Patterson responded that the company is investing in growth before the imminent legalization of sales of recreational marijuana. Patterson also dismissed concerns over large delivery logistics companies, such as Amazon, getting into the marijuana delivery market, citing the complications of marijuana regulations at the federal level.
Delivery services have particular business opportunities in geographic areas where marijuana sales are only permitted via delivery. According to the North Bay Business Journal, Marin County is considering an ordinance that would allow delivery-only medical cannabis businesses to operate within the county. Other cannabis businesses are prohibited from the county entirely. This, too, raises larger issues of how delivery services can sustain both short and long-term business growth.
In developing successful business plan, the first and most important step is to ensure compliance with all state, county, city, and other local regulations. NBC San Diego reports that thousands of unlicensed delivery services are learning this lesson the hard way. After spending the past eighteen months targeting unlicensed retail marijuana stores, the San Diego Police Department's Narcotics Unit has now shifting its focus to unlicensed marijuana delivery services. NBC's investigation revealed that less than 5% of the San Diego marijuana delivery services it found were properly licensed. Now, those business owners face criminal charges, seizure of their assets, fines, and other costly penalties.
Successful businesses must comply with myriad regulations at the state and local levels while avoiding federal prosecutions. They must also compete with larger retailers and delivery logistics companies, as well as new and developing technology in the sector.An Orange County cannabis business licensing lawyer can help marijuana delivery services stay compliant with upcoming changes in recreational use laws, while also creating business plans that will sustain profitable operations.
The Los Angeles Cannabis Law Group represents growers, dispensaries, collectives, patients and those facing marijuana charges. Call us at 949-375-4734.
Additional Resources:
California to Ban Legal Cannabis Delivery By Robot, Drone, Bicycle or Boat, September 14, 2017, by Janet Burns, Forbes
More Blog Entries:
California: No Marijuana Delivery With Drones, September 17, 2017, by Cannabis Law Group