Officials Look to Redesign Feds Outlook on Medical Marijuana in Los Angeles and Elsewhere
With the federal crackdown threatening the medical marijuana industry in California, seven San Francisco supervisors are urging federal agents to reroute course. Obama previously claimed that he wouldn't be focusing federal enforcement efforts on the medical marijuana industry. You'd never know that was ever said with the way things are looking now.
"I believe it's important for us … to be very clear that we support the right of patients to have access to medicine," said the chief sponsor of the nonbinding resolution, Supervisor David Campos. He is also has the support and co-sponsorship of Supervisors Scott Wiener, Jane Kim, Ross Mirkarimi, David Chiu, John Avalos and Eric Mar.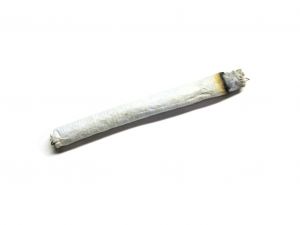 Our Orange County medical marijuana attorneys continue to work with dispensaries after federal agents launched a crackdown on the medical marijuana industry last month. The viewpoints of these officials see dispensary operations violate federal law. Since the announcement of this crackdown, Federal enforcement agencies, the DEA and the IRS started targeting dispensaries in cities that regulate currently medical marijuana. These areas include Claremont, Lake Forest, Laguna Hills, Chino, Temecula, Wildomar, Dana Point, Rancho Santa Margarita, Laguna Niguel, Montclair, Upland, Murrieta and Pomona.
Rachel Gordon from the San Francisco Chronicle writes that this isn't the first time that these supervisors have stepped up to support the industry. Back in 2001, the Board of Supervisors named the city as "a sanctuary" for medical marijuana. Just four years later, the city adopted some serious regulations and ordinances for dispensaries.
The new legislative efforts comes after the announcement from the U.S. Department of Justice, which said it was going to shut down what U.S. Attorneys called a profit-making industry that had little concern for patient's needs and more concern for money.
Melinda Haag, a U.S. Attorney in San Francisco says that the medical marijuana industry is nothing more than a disguise for people to make tons of money.
Dispensaries around the state have already received letters from federal prosecutors that said they were violating federal law and that they're now subject to possible prosecution and property forfeiture. Medical marijuana advocates cried foul and stated that the fed's tactic is in direct violation of state's rights.
Banks and landlords are being threatened in the process as well. Banks who own mortgages for companies are facing threatening letters and are instructed to pull the plug on funding. Landlords are being instructed to evict tenants who run medical marijuana operations. If they don't, they could face federal prosecution.
Medical marijuana was legal in the U.S. until the 1930s. California was the first state that was able to claim back its rights and passed the Compassionate Use Act of 1996. Today, there are 15 other states across the country that have regained their rights and made the product legally available to deserving patients.

The CANNABIS LAW GROUP offers experienced and aggressive representation to the medical marijuana industry in Southern California — including patients, dispensaries and collectives, growers and those facing marijuana charges. Call 949-375-4734 for a confidential consultation to discuss your rights.
More Blog Entries:
Feds urged to ease up on medical pot, by Rachel Gordon, San Francisco Chronicle
More Blog Entries:
Los Angeles Medical Marijuana Attorneys at CANNABIS LAW GROUP Defendnt Dispensaries in Face of Federal Enforcement, Marijuana Lawyer Blog, October 11, 2011

Fed Medical Marijuana Crackdown Targets Dispensaries in Orange County, Riverside County, Inland Empire, Marijuana Lawyer Blog, October 9, 2011