Orange County Marijuana Dispensary Workers First to Unionize
According to a recent news feature from the Los Angeles Times, one Orange County medical marijuana dispensary now employs the first unionized cannabis industry workers. While there are millions of workers who are members of unions, this has not yet been the case for staffers at medical marijuana dispensaries in Orange County.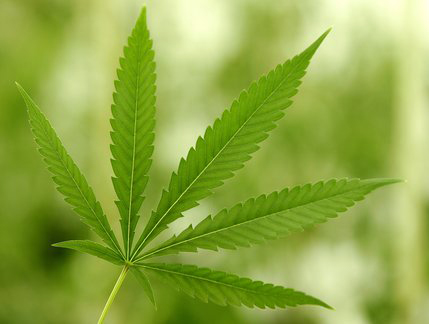 The workers at this particular Orange County medical cannabis dispensary have signed a collective bargaining agreement with a food and commercial workers union. This dispensary has 20 employees, all of whom are now union members. Collective bargaining will begin soon.

Although individual employees may not have much influence on their own, the strength of the union helps to ensure they will be treated fairly and get the compensation they deserve.
Essentially, with a collective bargaining agreement, the union is given authority to negotiate an agreement with management on behalf of its members, and the members enjoy safety and strength in numbers.
Currently, the state of California minimum wage is $10 per hour, but the workers at the dispensary, pursuant to the collective bargaining agreement, must be paid no less than $13.50 per hour. It should be noted that many medical cannabis workers in Los Angeles have already joined a union. Once a certain number of employees who work for a company agree to unionize, the union will be given authority to establish an agreement and represent the employees. There are currently 26 medical marijuana dispensaries that have been unionized in the Los Angeles area.
There a variety of reasons to join a union, including better wages and better benefits. However, one of the main reasons medical marijuana dispensary employees are interested in joining unions is because they believe it will legitimize the industry. While there is no question that there is a lot of money to be made in a completely legal manner in the medical cannabis industry in Orange County, many still associate the medical cannabis business as a criminal enterprise, as it had been for many years, and unfortunately still is in many parts of the country.
Even though public perception is certainly changing for the better, there is still a long way to go. The employees of medical cannabis dispensaries who have decided to unionize have made a choice to show everyone they are in a real business sector and they should be taken seriously.
However, it is not only the general public to whom they are trying to send a message, but also their employers. While many medical cannabis business owners go out of their way to make sure they follow the labor laws and take good care of their employers, some try to take advantage of their employees while they hide behind a presumed stigma associated with the medical cannabis industry in thinking their employees will not complain, and if they did, there would nobody to listen.
The Los Angeles CANNABIS LAW Group represents growers, dispensaries, collectives, patients and those facing marijuana charges. Call us at 949-375-4734.
Additional Resources:
Medical marijuana dispensary becomes first in Orange County to unionize, March 4, 2016, Los Angeles Times, By Samantha Masunaga
More Blog Entries:
California to Earn Huge Income from Taxes Should Legalized Marijuana Pass, Jan. 18, 2016, Los Angeles Marijuana Lawyer Blog