Orange County Marijuana Lawyers Cheer Push for AB2312
Amid the constant barrage of assaults on California's medical marijuana industry, it's great to actually hear some good news for a change.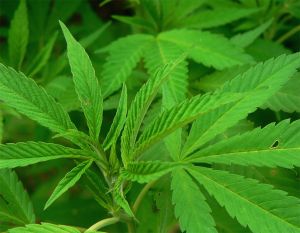 Our Orange County marijuana lawyers were encouraged to learn about the state Assembly's Public Safety Committee's approval of a proposal that would clear the way for more medical marijuana shops in the state.
Lawmakers did this over vehement objections from law enforcement agencies and cities, which have been party to the recent crackdown that has forced many of these legitimate shops to close their doors – leaving chronically and terminally ill patients in the lurch.
Here's what the proposal would do: Take regulation of California marijuana collectives out of the hands of local government and place it under the purview of a newly-formed Board of Medical Marijuana Enforcement. This board would be responsible for setting up fees and laying forth the guidelines for medical marijuana sales and growing in the state.
And in a counter move to the pot shop bans enacted by numerous counties and municipalities, this law would require that at least one marijuana shop be allowed for every 50,000 residents in a given area. So for example, Orange County has a population of roughly 3 million. That would mean the allowance of 60 medical marijuana dispensaries in the county.
The measure is called Assembly Bill 2312, and it's been introduced by the committee's chairman, tom Ammiano of San Francisco. He underscored the voter's choice 15 years ago, approving legalized marijuana for medical purposes, and said the subsequent attacks on the industry have been to the detriment not only of patients and shop owners, but of taxpayers overall.
He said the absolute worst thing lawmakers can do is sit by and do nothing while this failed war on medical marijuana rages on with no consequences. The bottom line is that regulation allows the growth and sales to be brought above board in order to provide effective, safe and legal access.
The other thing this measure would do is start to outline very clear, uniform rules for how the industry must operate. Right now, with different courts throwing around opinions that are all over the place – to say nothing of the federal government's intense intrusions – it's difficult for growers, sellers and patients to know what the law is from one day to the next.
AB2312 was approved 4-2 (with Republican members voting against it). That means it's now headed to one more committee before it is launched onto the Assembly floor for debate.
Cities and law enforcement agencies are against the measure because they say it takes away their authority to determine how to govern their own areas. But in fact, many aspects of public health are already governed at the state level – so that argument carries little weight.