Oregon Medical Marijuana Dispensaries Now Legal
Oregon Gov. John Kitzhaber has signed off on a bill that permits the legalization of medical marijuana dispensaries across the state.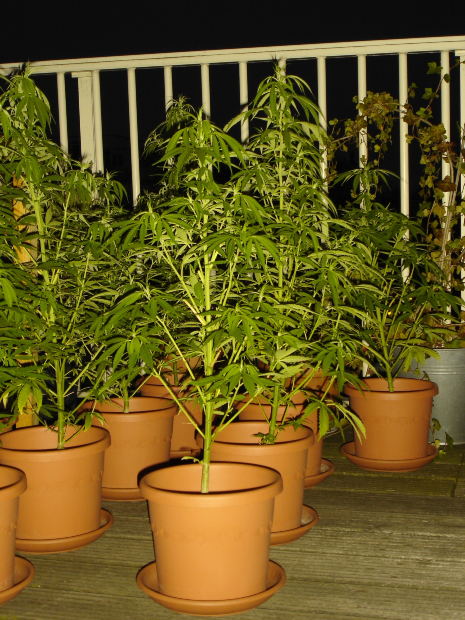 Our Oregon medical marijuana attorneys understand that House Bill 3460 is a significant measure for the state, which has allowed for legal possession and consumption of marijuana by qualified medical patients since 1998. However, prior to the passage of this law, patients were required to either grow the drug themselves or to designate an individual to grow it for them.
Dozens of dispensaries had cropped up throughout the state during that time, but none of them were technically legally allowed to operate. It was sort of a gray area in legal terms. There was nothing in the 1998 law that said they couldn't operate, but nowhere were they granted permission either.

Toleration of the dispensaries varied significantly from region to region across the state. In some places, such as Multnomah County, the facilities were, for the most part, tolerated.
However, there were also a fair number of state and federal raids in Washington, Malheur, Lane and Jackson counties aimed at shutting down these facilities, which were unquestionably providing a valuable service to ill patients. In some of those locations, dispensary owners are still awaiting trial.
What the new law does is give the state the authority to license, inspect and audit stores that sell the drug.
Proponents of the measure say existing businesses need to be screened and monitored by the state in order to protect patients. There remains concern about whether the opening of dispensaries will make it easier for people to gain illicit access to the drug through abuse of the medical marijuana program. However, because the program itself was already overseen by the state, logically, that could have been happening for some time. Fortunately, that has not proven to be an issue of any significance.
The new law grants the Oregon Health Authority until March of next year to draft new rules on dispensary site security, marijuana testing and other important regulatory and licensing issues.
The measure requires dispensaries to apply for a license from the state's Medical Marijuana Program – similar to the process patients are required to undergo. Operators will have to pass a criminal background check. They will also have to record the amount of marijuana being funneled in and out of their stores and they will have to verify that the drugs are being grown by cultivators who are registered with the state.
Additionally, there are a litany of regulations that involve limits on mold, mildew and pesticides – all of which the product must be regularly tested for to make sure the medicine isn't contaminated.
Owners will need to shell out a registration fee of $4,000. The state is anticipating some 225 dispensaries will register over the next two years, generating approximately $900,000 for the state. Those funds will be used to offset the cost of establishing and operating the new system.
There are roughly 57,000 Oregonians enrolled as patients in the state's program, while there are approximately 200 unlicensed cannabis distribution sites.
Any of those who wish to formalize their standing with the state should first seek the advice of an experienced marijuana attorney.
The Oregon CANNABIS LAW Group represents growers, dispensaries, collectives, patients and those facing marijuana charges. Call us at 949-375-4734.
Additional Resources:
Oregon Legalizes Marijuana Dispensaries, Aug. 14, 2013, By Jonathan J. Cooper, Associated Press
More Blog Entries:
Oregon Marijuana Petitioner Must Pay $65K Fine, Judge Rules, July 25, 2013, Oregon Medical Marijuana Lawyer Blog