Pack v. Long Beach – The Fight for Municipal Regulation Rights
The issue of municipal regulation of medical marijuana in California is set to be heard by the state's Supreme Court in the coming months.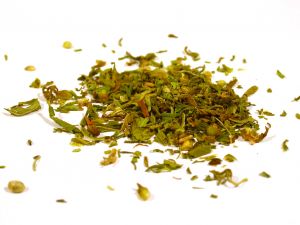 Pack v. City of Long Beach is the case, and our Los Angeles marijuana lawyers, like almost everyone, understand that this case is going to be critical in determining what rights a local government has to regulate the marijuana industry within its own limits.
This is huge in California because although state voters approved the legalized cultivation, purchase and possession of marijuana for medicinal purposes, it is still considered illegal under federal law and there was never a statewide agency established to regulate it. That has left it all up to the local governments, and the result has been wide ranging inconsistencies in interpretation and application of the law.
One factor that is playing a huge role in all this is the federal crackdown on the industry, and threats from U.S. prosecutors to come after cities that do try to regulate. Federal attorneys say this is akin to approving violations of federal drug laws.
For the most part, municipalities have been erring on the side of not crossing the feds. Even some places that have enacted bans aren't moving forward with any litigation for violation of those bans, as they're awaiting the ruling in Pack v. Long Beach, which should settle the issue of cities' authority in this matter.
However, the city attorney for San Francisco, in an amicus brief written to the Supreme Court on the issue, is imploring the justices not to invalidate the city's rights to regulate. in his brief, City Attorney Dennis Herrera said that to do so would force the city to either to ban medical marijuana cultivation and sale (which comes with a host of tricky, legal quagmires because California voters had already settled the issue of legality way back in 1996) or be forced to allow dispensaries to run wild without regulation – considered a poor alternative absent a statewide regulatory authority. As we recently reported in our Los Angeles Marijuana Lawyer Blog, a bill that would have created a statewide regulatory agency has been halted until next year's session.
Herrera's brief implored the justices to allow cities to establish regulation based on the tailored needs of the individual community.
In the Pack case, a would-be collective filed suit against the City of Long Beach, alleging that the lottery by which the city selected which dispensaries would be awarded permits was a fraud. The Superior Court sided with the city, and when Pack appealed, the California Court of Appeal ruled that the local ordinance was preempted by federal law, namely the Controlled Substances Act. In other words, the city's lottery was illegal – but only because it was illegal under federal law. In that ruling, justices granted Pack's injunction to stop the permitting of marijuana collectives across the state.
Some have resumed the process after the state Supreme Court agreed to a review., while others have maintained that status quo moratorium.
In his brief, Herrera wrote that the issue is whether local governments should be allowed to "fulfill the promise of California's Compassionate Use Act, which voters enacted in 1996 to ensure the safe availability of medical marijuana to those in need.
He went on to defend San Francisco's system of regulation, which he said effectively balances the needs of caregivers and patients with neighborhood concerns of safety.

The CANNABIS LAW GROUP offers experienced and aggressive representation to the medical marijuana industry in Los Angeles and throughout Southern California — including growers, dispensaries and collectives, patients and those facing marijuana charges. Call 949-375-4734 for a confidential consultation to discuss your rights.
Additional Resources:
City Attorney Dennis Herrera Defends Medical Marijuana Permitting, By Chris Roberts, SF Weekly
More Blog Entries:
Marijuana Bans Hurt the Environment? Court Will Decide, June 22, 2012, Los Angeles Marijuana Lawyers Blog