Pall Cast Over Hemp Win as FDA Dubs CBD Products Illegal
The U.S. president's signature on the major farm bill earlier this month was a big win for legalized hemp. However, our Los Angeles marijuana product sales attorneys have just learned the passage of that measure won't necessarily grant blanket protection for CBD oil, after the U.S. Food and drug administration issued warnings to a number of cannabis product makers making certain health claims about products produced with CBD, formally known as cannabidiol.  The hemp-derived extract is becoming increasingly popular in a range of products, including foods, lotions and medicines.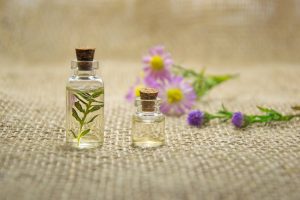 A week after the farm bill was passed, the FDA Commissioner issued a statement underscoring the department's position on CBD oil and related products. The commissioner stated in plain terms that CBD oil is a drug ingredient, and thus is unlawful to put in food or health products absent any prior approval from the FDA, with the main concern being potential risk to patients when products haven't been proven to be effective or safe.
Remember: CBD is the non-psychoactive compound found in hemp, which is a version of the cannabis plant that is very low in THC. It's the THC infused naturally in marijuana that gives off the high. CBD is in a number of medications that are approved by the FDA for treatment of certain ailments. Epidiolex, a CBD-oil infused syrup used to treat seizures, is one, having just received its stamp of approval this past summer. 
Los Angeles marijuana product sales attorneys understand the FDA memo released after the farm bill approval did indicate the agency deemed hemp safe as an ingredient in foods. Still, the stance on CBD oil is disappointing. It's unlikely to be the last word on the matter, though. For one thing, "stances" can change. The groundswell of Congressional support for a more sensible classification for marijuana and its derivatives is snowballing as an increasing number of states approve the drug (both medicinal and recreational) and the amount of corporate and government investment balloons.
Already, numerous legislators have signaled they intend to once again push the feds to adjust their marijuana policies. They've been getting added pressure from hemp farmers in Oregon, California and other locations. As one senator from Oregon noted, there needs to be a clear pathway for CBD oil and hemp products to get to the market legally and safely. In this case, one lobbyist the Chicago Tribune, this represents an opportunity for the industry to help the government better understand hemp and CBD oil, its benefits for a wide range of medical conditions and its lack of health risks (not to mention the huge financial gains for state and local governments, jobs created, etc.).
The FDA commissioner did say the agency will be hosting a meeting open to the public sometime in the near future that specifically invites stakeholders within the hemp industry to provide comment and weigh in on existing federal policy.
If you are a grower of hemp in California or a producer of hemp derivatives like CBS oil or products made with them, our Los Angeles marijuana product sales attorneys can help you best navigate the many potential administrative, legal and financial hurdles.
Hemp was already legal in a number of states prior to Trump signing off on the farm bill. However, the farm bill removed hemp and other parts of the cannabis plant from the Controlled Substances Act, relegating products made with hemp seeds, oil and powder protein to "General Recognized as Safe (GRAS)" status, allowing farmers to purchase crop insurance, have eligibility for grants and loans and write off expenses for their business when their file their taxes – just as any other farmer would.
The Los Angeles CANNABIS LAW Group represents growers, dispensaries, collectives, patients and those facing marijuana charges. Call us at 949-375-4734.
Additional Resources:
F.D.A. moves on hemp, December 2018, By Jeff Gelski, FoodBusinessNews.com
More Blog Entries:
More California Cannabis Testing Regulations on the Horizon, Dec. 17, 2018, Los Angeles Marijuana Product Sales Attorney Blog