People v. Jackson – Marijuana Collective Rights Affirmed
In a major victory for marijuana rights in California, the state supreme court has declined to hear an appeal from prosecutors on the overturned conviction of a marijuana collective operator in People v. Jackson.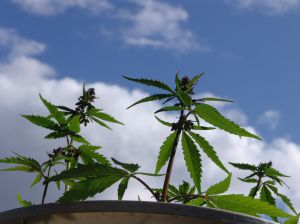 Our Los Angeles marijuana lawyers know this means the Fourth District Court of Appeals' ruling, which established a clear defense for collective and dispensary owners prosecuted in state court, will stand.
The high court refused to hear the case, despite requests for reversal and a depublishing from the League of California Cities as well as district attorneys in Los Angeles, Sonoma and Sacramento Counties and the L.A. City attorney. This sends a strong and definitive message to state prosecutors inclined to pursue criminal charges against law-abiding medical marijuana collective operators: You probably don't have a case.
Of course, it won't free operators from potential prosecution in federal courts, but the fact that the state supreme court allowed the earlier ruling to stand marks a giant step in the right direction. That the court made this decision in the face of such aggressive opposition makes it all the more noteworthy.
You may recall, Jovan Jackson operated a storefront marijuana collective in San Diego with no issues whatsoever until 2008. At that time, law enforcement authorities raided his property and arrested him for possession and sale of marijuana. However, a jury acquitted him in 2009.
Rather than leave it at that, the district attorney prosecuted him again on the exact same charges stemming from another raid in late 2009. At his second trial, he was denied a defense allowable under the Medical Marijuana Program Act, as prosecutors contended his operation couldn't be considered a legitimate collective because very few of the 1,600 patients who utilized his services actually helped grow the marijuana.
This was despite the fact that Jackson's defense team showed evidence that each member of the collective was required to produce proof that he or she had a valid doctor's prescription for the drug before they could buy it. He also proved that neither he nor the other participants were making a profit from the drug.
Still, he wasn't helped by the judge's astonishing display of bias in referring to marijuana as "dope" and calling the state's medical marijuana laws as "a scam." That same judge handed Jackson a sentence of six months in jail. That was in late 2011.
Jackson appealed, and in late October of last year, the appellate court reversed his conviction on the basis that he had been illegally denied a defense, saying in fact, his burden was "not that great." In fact, all he was required to prove was that he was operating under the state guidelines that only qualified patients received the drug, that those patients collectively associate to grow the drug and that the operation was not a profit-making enterprise.
The appellate court further rejected the Attorney General's contention that patients have to somehow collaborate or be involved in the cultivation of the medicine they buy. Specifically, the court said that patients don't have to be actively or physically involved in growing the marijuana they use. Providing financial support, the justices ruled, is involvement enough.
That ruling alone was damaging not only for the prosecutor in San Diego, but for district attorneys' offices throughout the state. The California Supreme Court's decision not to hear the case is one more nail in the coffin for this movement.

The Los Angeles CANNABIS LAW Group represents growers, dispensaries, collectives, patients and those facing marijuana charges. Call us at 949-375-4734.
Additional Resources:
California Supreme Court Denies Review of Landmark Medical Marijuana Case, Affirms Legality of Storefront Dispensaries, Jan. 17, 2013, Press Release, Americans For Safe Access
More Blog Entries:
With Landlords Reticent, Marijuana Dispensaries Struggle To Find a Home, Jan. 15, 2013, Los Angeles Marijuana Lawyer Blog