Riverside, San Bernadino Dispensaries Caught in Crackdown
Federal authorities arrested six individuals at marijuana dispensaries in Riverside and San Bernadino, as part of the assault on the medical marijuana industry in recent months.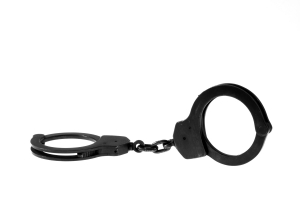 Our Los Angeles marijuana lawyers, who also represent clients in Riverside, Orange and San Bernadino, were dismayed to hear that yet another sweep has been made an industry that California voters have already approved.
We also know that it's risky for the government to press criminal charges against those in this industry, namely because it isn't popular. But what's more, if you have an experienced marijuana lawyer at your side, their chances of a successful prosecution dwindle.
In this case, the six people facing charges worked at three stores in the San Bernadino and Riverside area. They include the founder/owner of G3 Holistic Stores, which has locations in Moreno Valey, Colton and Upland. Those locations were ordered by the federal government to be closed last year. Additionally, several workers were arrested as well.
Agents have filed federal drug possession and conspiracy charges against the six individuals.
At their first appearance in the U.S. District Court, none entered a plea – innocent or otherwise. That's fairly common, as it's possible they may not have had a chance to speak with an attorney. Just as in every other criminal case, it's important if you are arrested for a marijuana-related offense to give no statement until you've had an opportunity to consult with your lawyer. Even an offhand remark can be used against you. You have a right to remain silent – use it.
While federal authorities have unleashed a wide range of tactics in attacking marijuana dispensaries – including threatened forfeitures and limited banking and tax services – criminal prosecutions haven't been heavily relied upon. In fact, this is only the second in the Los Angeles area since the crackdown began in October. As we mentioned, not only is it unpopular, the government also risks failure and it's also highly expensive – a lot more so than the other, civil tactics they so often employ.
However, this criminal case stems from failure to heed prosecutors' demands to close last year. While several G3 stores did close, at least one remained open.
Court documents indicate that the Internal Revenue Service launched an investigation of the center after finding nearly 20 bank accounts associated with the business and two of its subsidiaries. Prosecutors allege that deposits totaling an estimated $3.5 million during an eight-month time frame last year. Additionally, there was a nearly equal amount that was withdrawn. Prosecutors say this was done in an effort to maintain a false perception that the center was a non-profit organization.
However, the truth of the matter is that state law has become such a hodgepodge of varying municipal rules, individual case law and just general inconsistency that it's difficult for dispensaries to know what they are allowed to do and what they aren't.
The six individuals arrested face a mandatory minimum of 10 years in prison and a possibility of a maximum life sentence.
In these cases, you absolutely can't take your chances on an attorney who lacks experience.

The CANNABIS LAW GROUP offers experienced and aggressive representation to the medical marijuana industry in Southern California– including growers, dispensaries and collectives, patients and those facing marijuana charges. Call 949-375-4734 for a confidential consultation to discuss your rights.
Additional Resources:
6 charged as part of fed crackdown on CA pot shops, Staff Report, Associated Press
More Blog Entries:
Anaheim Pot Dispensary Near School Comes Under Fire, May 7, 2012, Los Angeles Marijuana Lawyer Blog