Eagle Rock Legal Pot Steals the Spotlight in Local Election
The fight over medical marijuana took center stage during a recent election in Eagle Rock.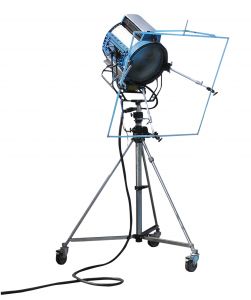 There, a battle for spots on the Eagle Rock Neighborhood Council, which advises City Hall on local issues, was highly focused on the issue, with certain fliers even promising free medical marijuana to those who voted.
Our Los Angeles medical marijuana attorneys don't believe that backers need to resort to buying votes, considering where we are in terms of the general public's opinion of marijuana as a legitimate form of medicine to which our ailing populace deserves safe and ready access.
Eagle Rock in particularly has been a hot-bed of controversy over the issue, with the neighborhood council in previous years standing as a staunch opponent to patients rights and petitioning authorities to do more to shut down existing shops. A ban on storefront marijuana dispensaries was supported by the neighborhood council, the city council and was formally adopted and then quickly repealed. The council had also been highly vocal in its support of federal actions to shutter several pot shops in the neighborhood.
But marijuana activists were tired of it, and they got organized. One pro-pot neighborhood council candidate penned a letter to the editor for a local newspaper, calling the entire attitude of the current council close-minded. That candidate garnered the support of the local United Food and Commercial Workers Union.
The union is working with other pro-pot shop backers to draw up a ballot measure to grandfather in the city's oldest dispensaries. Others are hoping that city leaders can draft their own amenable compromise so it doesn't have to go before a public vote.
As far as the Eagle Rock neighborhood council, pro-pot candidates did end up scoring two of the seats up for grabs, out of eight total. It may not be enough to turn the tide on the issue entirely, but it is certainly a start.
Candidates said they did not know who sent out the offer for free medical pot to those who voted, but it wasn't something they supported. The city's independent election administrator received a complaint regarding the offer and is investigating it. However, there is no indication that the offer was even valid or that it had any sway whatsoever on the election.
A similar issue actually arose in the city several years ago during an election, when neighbors voiced upset over the expansion of a large development that was being planned in the area. In that case, the developer rounded up a number of construction workers to vote in the neighborhood council election. As a reward, he offered up chicken wings and beer. However, no action was taken following that incident.
Last month, federal authorities filed civil asset forfeiture complaints against the owners of three properties in Eagle Rock where medical marijuana dispensaries operate. Raids were conducted at three other marijuana dispensaries in the area.
That move was part of a larger effort by the U.S. Attorney's Office to crack down on medical marijuana dispensaries, which are legal per state law, but violate federal statutes. In all during the most recent effort, nearly 70 dispensary owners received a warning to close shop.

The Los Angeles CANNABIS LAW Group represents growers, dispensaries, collectives, patients and those facing marijuana charges. Call us at 949-375-4734.
Additional Resources:
Pot shops provoke bitter Neighborhood Council election, Oct. 16, 2012, By Kate Linthicum, Los Angeles Times
More Blog Entries:
Repeal of L.A. Pot Shop Ban Reveals Marijuana Activists' Political Muscle, Oct. 15, 2012, Los Angeles Medical Marijuana Lawyer Blog