Warrantless DEA Surveillance Footage Case May Go to U.S. Supreme Court
With the recent conviction of a former Southern California marijuana dispensary owner resulting in a 10-year prison sentence, other dispensary facilities and marijuana cultivators are wise to review all their current operations to identify potential vulnerabilities.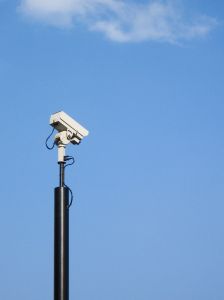 Our Los Angeles marijuana defense lawyers understand a key issue pertaining to the Fourth Amendment and warrantless surveillance in these types of cases could be headed for the U.S. Supreme Court. It's of particular concern for those who grow the drug on private property in California.
The case originates out of rural Wisconsin, where local fishermen reported suspicions of a marijuana grow operation on a swath of private property. The property was heavily wooded, fenced and clearly marked with "No Trespassing" signs.
The U.S. Drug Enforcement Administration was tapped to participate in the investigation, and agents entered the property – without a warrant – and installed covert surveillance cameras on the property. They suspected between 30 and 40 marijuana plants were being cultivated on the 22-acre property.
(It should be noted that medical marijuana is not legal in the state of Wisconsin.)
Based on nearly 80 hours of footage obtained from those cameras, which appeared to show men on the property handling suspected marijuana, DEA agents went to a federal judge to obtain a warrant, which they received.
A search of the property revealed an estimated 1,000 marijuana plants being grown on the property.
Five people were arrested on federal drug trafficking charges that could amount to sentences of up to life in prison and fines of up to $10 million.
Attorneys for the defendants filed a motion to suppress the evidence obtained in that video, which would have all but derailed the case – on the grounds that it violated the Fourth Amendment clause protecting against unlawful searches and seizures. However, a federal U.S. district court judge rejected that motion, ruling that the DEA's actions were legal.
This prompted the five individuals facing trial to plead guilty to possession with intent to distribute. However, part of that deal was that they maintained their right to appeal – and that's exactly what their lawyers say they intend to do – all the way to the U.S. Supreme Court. The immediate next step though is the U.S. 7th Circuit Court of Appeals.
It's an interesting case. The policy regarding surveillance of marijuana grow operations in open or public fields has been governed by the decision in U.S. v. Oliver, which held that areas beyond the perimeter of private property were fair game and not subject to the same Fourth Amendment protections.
However, last year, the U.S. Supreme Court ruled that warrantless GPS tracking as well as warrantless thermal imaging is illegal under the Fourth Amendment.
The court has yet to rule on the practice of warrantless aerial drones, warrantless cell phone tracking and other measures frequently used by police to spy on citizens without prior permission from a judge.
It would appear, at least on the surface, that warrantless surveillance footage on private property would fall into the same type of law enforcement overreach.

The Los Angeles CANNABIS LAW Group represents growers, dispensaries, collectives, patients and those facing marijuana charges. Call us at 949-375-4734.
Additional Resources:
Can the DEA Hide a Surveillance Camera on Your Land? Jan. 17, 2013, By Clarence Walker, The Daily Chronic
More Blog Entries:
Former Medical Marijuana Dispensary Owner Gets 10 Years in Prison, Jan. 12, 2013, Los Angeles Marijuana Lawyer Blog