Preparing Marijuana Businesses for the Holiday Rush
As with any retail business, cannabis entrepreneurs find themselves with increased sales around the holiday season. Businesses which are prepared for these opportunities can invest in growth which will sustain profitability well into the new year.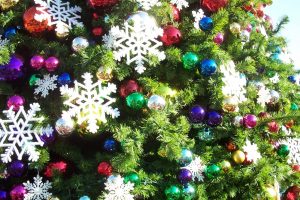 Fall Festivities
There are many ways to market cannabis products for the fall season. GOOD Co-op, a cannabis company based in Oakland, has introduced a "pumpkin spice blondie". According to Fortune, the cookies are made with real pumpkin, a special blend of spices, and organic cannabis butter. The edibles will be sold exclusively through the Eaze platform in the Oakland area. There are many possibilities for similarly autumn-themed cannabis edibles and products. Apple butter, pumpkin buttercream, and similar autumn scents can be incorporated in many different formats. Edible treats, lotions and salves, bath products, candles, and many other products can carry popular autumn scents. Autumn festivals, carnivals, and other events give cannabis business owners more formats in which to introduce their products to consumers.
Thanksgiving also presents many opportunities to integrate cannabis into holiday celebrations. Marijuana leaves can be used in centerpieces and decor. Cannabis candles are available in many scents. Cannabis can be incorporated into many Thanksgiving recipes. Cooks should be extremely careful to separate dishes with cannabis products from more family-friendly fare, so that children do not accidentally ingest marijuana. Thoroughly wash dishes and equipment between dish preparations so that cannabis products are not accidentally transferred between dishes.
Gifts
Regardless of which specific holidays a person celebrates, the holiday season is a time for giving gifts. Cannabis entrepreneurs have opportunities to make a wide arrange of suitable cannabis products available during this busy retail season. Many existing retail products – such as oils and lotions, bath products, and candles – can be easily adapted to be marketed for the holiday gift season. With consumers beginning their holiday shopping earlier and earlier with each passing year, it is important for business owners to begin planning for the holiday rush early. Delivery regulations can also severely limit the reach of such products. An experienced cannabis business compliance attorney can help business owners deliver retail goods with the parameters of existing legal regulations.
Personalized marketing can be more difficult during the holiday season. For most of the year, customers shop for themselves, and their buying habits can be easily analyzed. During the holiday season, however, buying habits are unpredictable, as customers shop for a wide range of recipients. In this regard, it can be helpful to have sales data from prior holiday seasons to make projections for end-of-year inventory needs. Personalization is also important during the ad-heavy holiday season. Customers are inundated with advertising during this time, so it can be easy for one particular message to get lost in the mix. Target your customers early and often to advise them of holiday sales, specials, and other offers. An experienced cannabis business planning attorney can help marijuana entrepreneurs take advantage of increased revenues and business opportunities surrounding the holiday season, while maintaining compliance with all state and local cannabis regulations.
The Los Angeles Cannabis Law Group represents growers, dispensaries, collectives, patients and those facing marijuana charges. Call us at 949-375-4734.
Additional Resources:
Stoners Can Now Get in the Fall Mood With Pumpkin Spice Marijuana, October 19, 2017, by Emily Price, Fortune
More Blog Entries:
"Green Friday" and Marijuana Holiday Shopping, November 17, 2014, by Cannabis Law Group