Prosecutors Allege Illegal Growing Operation and Harm to Federal Land
Criminal charges related to marijuana can range from illegal possession and distribution, to federal charges for illegal growing operation. Federal prosecutors are pursuing criminal charges against growers in Sacramento, California, alleging that their large marijuana growing operation damaged land in a national forest. This has resulted in additional criminal charges, including marijuana cultivation and "depredation of public lands and resources." Individuals who are charged and convicted of these serious crimes could face significant penalties, including fines and jail time.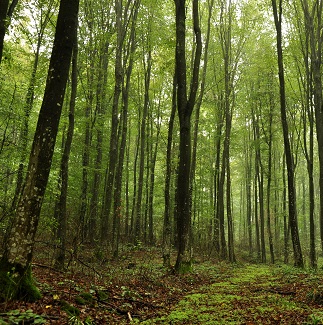 According to local reports, a grand jury indicted the 21-year-old Mexican defendant on three counts for connection to the pot growing operation. Our Orange County marijuana law attorneys understand the severity of marijuana criminal charges and will aggressively defend the interests of any defendant. We are experienced with cases involving marijuana distribution and dispensaries, sales, and charges related to illegal possession. If you are under investigation or you have been charged with marijuana crimes, it is important to involve an experienced attorney in your case as soon as possible.

Authorities arrested and charged the defendant on July 30th after finding more than 3,700 marijuana plants in the Plumas National Forest. The national park is located northwest of Lake Tahoe. According to police reports, the suspect attempted to flee before he was arrested. The defendant is still in custody. If convicted, the defendant could face significant penalties including fines and jail time. As a Mexican national, he also risks deportation.
Prosecutors claim that irrigation pipes ran water to man-made reservoirs and were used to hydrate the marijuana crops. According to the Department of Justice, the foreign national was apprehended after an investigation conducted by the United States Forest Service as well as local authorities. If the defendant is convicted, he could face maximum penalty of 20 years in prison and a $1 million fine for the marijuana conviction. He could face an additional 10 years in prison and a $250,000 fine for the charges related to depredation of public lands and resources. As with any federal case, the penalties are determined based on the discretion of the court.
Under federal law, the sale of anything less that 50 kilos is punishable for up to 5 years. Defendants could also be forced to pay fines of $250,000. Penalties for defendants continue to go up for larger quantities and maximum penalties include 10 years to life in prison and a $4,000,000 fine. Though growing in California for medicinal purposes is legal, the federal government can still arrest and charge anyone who has been involved with cultivation, sale, distribution or possession. Even having a California medical marijuana card is no defense if you are charged in federal court.
State and federal drug crimes charges can be personally, financially, and professionally damaging. Jail time, fines, and a criminal record could have a devastating, long-term and negative impact. If you have been charged with a crime, it is important to consult with an experienced advocate as soon as possible. Remember that law enforcement has likely been building a case for weeks, months, or even years before an arrest is made.
The Los Angeles CANNABIS LAW Group represents growers, dispensaries, collectives, patients and those facing marijuana charges. Call us at 949-375-4734.
More Blog Entries:
D.C. Decriminalizes Marijuana, Federal Land Raises Legal Complications, July 16, 2014 Los Angeles Marijuana Lawyer Blog
United States Marijuana Laws Influencing Other Countries, February 14, 2014, Los Angeles Marijuana Lawyer Blog