Putting Stock in the Future of Cannabis Businesses
A new first for cannabis businesses recently took place, with the first initial public offering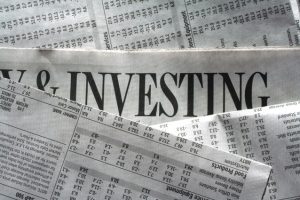 on a U.S. stock exchange by a marijuana producer. Ontario, Canada-based cannabis conglomerate Tilray went public on New York NASDAQ recently. The stock price spiked 30 percent in one day proving what we have been saying all along: cannabis is very, very good for business. According to a report from Quartz, investors rated the value of Tilray at time at $2.65 billion.
Tilray grows and processes cannabis to meet pharmaceutical standards. The company has really taken off in the wake of Canada voting to make marijuana legal nationwide, but the company's products can be found in 10 countries, including a production facility in Portugal. Though located in Ontario, the company has its roots in a private equity firm in Seattle that has been investing in brands connected to the marijuana industry in hopes of positioning businesses to be on the forefront as prohibition is lifted worldwide. Canada is the second country to make adult use legal (Uruguay being the first). The U.S. has 30 states that have legalized at least medical marijuana, though they are still somewhat bound by the federal Controlled Substances Act, 21 U.S.C. Section 812. Many countries have partial allowances, such as the infamous cannabis cafes in the Netherlands. Despite the best efforts of backward thinking anti-marijuana propagandists, the writing is on the wall for cannabis legalization to continue to grow, and companies like Tilray are primed and ready.
Simply being in the cannabis industry is not enough to guarantee success, though. Other marijuana stocks and pharmaceutical stocks related to the marijuana industry have faltered or gone stagnant. Like anything related to business, it takes the right ingredients at the right time to appeal to investors. There's also a very real fear for these marijuana companies who are paving the way that once the U.S. finally wakes up and makes marijuana legal nationwide, big name brands will jump into the market, sucking up investors on their name recognition alone.
These concerns are true not only of big-time players in the stock market, but also of the bold entrepreneurs who have faced adversity in order to bring cannabis products to the people of California and other states who have legalized this highly beneficial drug. It is exciting to be a business owner getting in on the ground floor of what is clearly going to be the next big thing. As we've already established, though, it takes the right ingredients at the right time. Our Los Angeles cannabis business attorneys have acted as consultants for numerous businesses, giving advice on compliance issues and how to best work in the parameters of local, state, and federal laws. A strong infrastructure is key to long-term success. If certain regulations are skipped or issues are ignored early on, they tend to snowball, causing bigger problems down the road. Establishing yourself as a business owner that can be trusted now will increase your chances of having a loyal customer base in tact as the industry continues to grow and evolve, and being in compliance now will make you more agile as more changes head your way.
The Los Angeles CANNABIS LAW Group represents growers, dispensaries, collectives, patients, defendants, workers and those facing criminal marijuana charges. Call us at 949-375-4734.
Additional Resources:
Tilray IPO: Five Things to Know About the First Pot Company to Go Public on Nasdaq, July 18, 2018, By Max A. Cherney, Market Watch
More Blog Entries:
Investors Eye Marijuana Stocks, Jan. 23, 2017, Cannabis Law Group