Recreational Cannabis Sales Begin in L.A.
Three weeks after recreational cannabis sales officially became legal in California, select Los Angeles businesses were allowed to open their doors for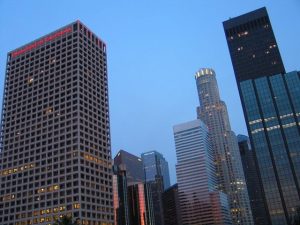 commercial sales. While the Adult Use of Marijuana Act made recreational sales legal in the state Jan. 1, it is still up to city and county governments to decide for themselves whether they will issue a ban or set up their own guidelines and regulations. Implementation of guidelines takes time, and some cities, Los Angeles included, were not able to get them in place before the rollout at the beginning of the year.
Los Angeles City Council approved commercial marijuana sales early in December, and by mid-January about two dozen businesses in the city had been granted temporary permits. Three of those businesses had state approval secured and were able to open for business that week, according to an NBC News report. More regulations will have to be met down the road to achieve legal status permanently, the Los Angeles Department of Cannabis Regulation told NBC.While this was happy news for the city, the delay was frustrating to some dispensaries, who wanted to follow proper legal channels but felt they were being punished while hundreds of unlicensed operations profited from recreational sales. Not only are these businesses operating without regulation, but they also are not paying taxes, those who have followed procedure complained. Officials in L.A. said they intend to tackle black market sales and shut down unlicensed operations.
That is why it is so crucial for serious owners to speak to our Los Angeles recreational cannabis business lawyers. Our experienced California marijuana attorneys are on top of all the latest laws and regulations to keep your business in compliance with local and state laws. While cutting corners might be tempting in the short term, such a decision can have devastating effects, potentially costing you your business, your hard earned revenue, and leading to possible legal ramifications. If you're looking to start a business for the first time, we can walk you through all the necessary steps to establish your company and guide you through the licensing process with ease.
Recreational cannabis has been a longtime coming in the state of California, which was the first to usher in medical marijuana more than 20 years ago under the Compassionate Use Act of 1996. The state lagged behind a few others who have been reaping the benefits of adult use laws, with Colorado, Washington, Alaska, Oregon, and Washington, D.C., opening the recreational floodgates. 
Illegal adult use has been prevalent in Los Angeles for some time, with residents taking advantage of black market availability. Others tried to stay above board by obtaining a medical marijuana card, though it is a not-very-well-kept secret among Californians that a recommendation for a card is easy to get from the right doctor, with little proof necessary of an ailment. Leaders in Los Angeles hope that through recreational marijuana legalization, they can weed out illegal distribution channels and smooth out the system for residents to have safe and easy access to cannabis. It also will clear the way for the city to collect tax revenue previously lost to an illegal economy that has been thriving under their radar.
The Los Angeles CANNABIS LAW Group represents growers, dispensaries, collectives, patients, defendants, workers and those facing criminal marijuana charges. Call us at 949-375-4734.
Additional Resources:
Los Angeles Marijuana Dispensaries Begin First Legal Recreational Sales, Jan. 20, 2018, By James Rainey, NBC News
More Blog Posts:
L.A. Slated to Become the Largest U.S. City With Legalized Recreational Marijuana, Dec. 7, 2017, Los Angeles Cannabis Lawyers Blog