Reliable Products: Consumer Trust the Marijuana Business
Marijuana business leaders must compete in a growing industry using age-old tactics that have worked when selling other consumer goods. One problem raised by marijuana users is that it is difficult to find a consistent product. For return customers, franchisee operators and other business owners know the importance of setting expectations, creating brands and logos and ensuring a quality product. How do these theories apply to the marijuana business? According to a recent article in the New York Times Magazine, marijuana businesses could improve their processes to create a better product, streamline goods, and improve their bottom-line.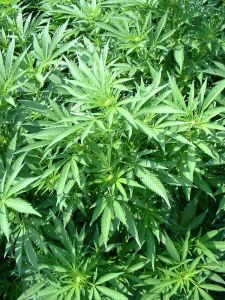 The marijuana business is booming and American consumers interest is growing rapidly. Research shows that 38% of Americans have smoked marijuana and 7% use the product regularly. Despite any inconsistencies in the market place, Americans continue to pursue both legal and illegal sources. How does the industry comply with modern standards of capitalism? It may have to follow old routes and traditions to ensure quality and return-consumers. Our Los Angeles medical marijuana attorneys are experienced in handling the legal aspects of the marijuana industry. We are also abreast of trends and developments relevant to our clients and the marijuana-user community.

Though the product is not as accessible as other consumer goods, it is still important for businesses to present a predictable and reliable product. Author of the New York Times article suggests that business owners in the pot industry must improve to survive the challenges of modern day capitalism. When considering an open-market, pot is easy to grow and is relatively accessible, despite state and federal legal challenges. To prevent the value of a joint from plummeting, growers and investors in the industry must preserve the market.
The majority of pot in the United States still comes from illegal or semi-illegal farms and grow sites. Unlike other crops, including wheat or corn, strains of marijuana are less studied and understood. This makes them potentially more fallible and unpredictable as crops. There are a number of other inconsistencies that make marijuana harder to predict and tailor as a product ready for consumers. Some growers and industry have created processes, using heavy machinery and other devices that can streamline the process. With more growers and an increased, streamlined production, this could mean a decline in the prices of marijuana. Costs and prices are likely to fall if or when marijuana becomes legalized in other states. Some producers may create more sophisticated or refined products.
Currently, since marijuana is not legal under federal law, there are no testing requirements to ensure potency. Individual growers must maintain their own standards and end product to lure and keep buyers. In short, all businesses will have to improve their business, sales and marketing tactics to stay ahead. American consumers are used to consistency and standards that can and will be applied to the marijuana market. In addition to staying ahead of the business curve, business owners must also be sure to keep proper documentation, comply with state laws and regulations, and ensure compliance to prevent liability.
The Los Angeles CANNABIS LAW Group represents growers, dispensaries, collectives, patients and those facing marijuana charges. Call us at 949-375-4734.
More Blog Entries Obama Admin Pot Policy Dazed, Confusing to Many , February 23, 2014, Los Angeles Marijuana Lawyer Blog