Report: $30 Million Seized From Accused Black Market Cannabis Companies
Raids on black market marijuana dealers have become increasingly more frequent. However, many say it's not enough to have a measurable impact on the scourge.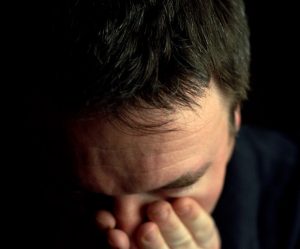 Over the past year, authorities in California have tripled the number of raids on unlicensed marijuana shops, according to the Bureau of Cannabis Control. In the last year, the BCC has targeted unlicensed, black market growers throughout the state by:
Working with local sheriff's agencies and police departments to serve half a dozen search warrants over the course of a year, yielding some 1,600 pounds of marijuana valued at nearly $14 million.
Using its own agents to serve 20 search warrants on unlicensed marijuana sellers, confiscating more than 2,500 pounds of the cannabis products valued at nearly $17 million.
Seizing more than $200,000 in cash from illegal stores.
Los Angeles cannabis business attorneys have noted too that the governor just approved a maximum daily fine of $30,000 for growers, distributors and sellers who are not properly licensed. And while authorities work to get a handle on the problem, many say even with bolstered enforcement, it isn't enough – despite the fact that this is exactly the sort of thing that Proposition 64 was passed in 2016 to prevent.
It does seem the intentions of state lawmakers have been good. They want marijuana products that are carefully regulated, they want companies held to stringent product and sale standards and they want to be certain there is uniformity and fairness in the industry and safety assurances for the public.
Unfortunately, the outsized taxation and regulatory requirements for the cannabis industry means that significant capitol is needed both upfront and as a matter of operation is necessary to meet all these demands AND turn a profit. Those additional costs – for everything from lab testing, seed-to-sale tracking and label mandates – are passed on – retailers charge the growers top dollar for prime shelf space and those costs get handed off to the consumers.
But consumers have a cheaper option: Just buy from one of the ubiquitous, unregulated marijuana providers just down the street who evade the legal standards. Those companies have more cash to advertise (though failure to use discretion will mean a higher likelihood of garnering regulators' attention), and consumers say there is little to no difference; they aren't personally penalized for buying from illicit outlets.
The reality is California has always had a black market, but there are a few reasons it persists despite the legal market now being open. Among those:
Several cities have refused to allow cannabis sales. This, combined with the lack of criminal penalties for adults possessing an ounce or less, has allowed the black market to flourish to meet the demand for supply.
A slow start to licensing and regulation, leading to fewer licenses issued than originally anticipated.
High local and state taxes that inflate the cost of legal marijuana by 45 percent and stunt the growth of the legal market at-large.
It was always known that launching the legal market would have its challenges. The question is whether the state will be able to right the ship. A new audit from the state's Department of Finance isn't promising.
The conclusion is that the state's bureau and staffing facilities aren't sustainable to provide cannabis industry oversight that is both comprehensive and effective. In reaching this conclusion, auditors examined the activities of the Enforcement Unit of the bureau, discovering that of 68 authorized positions, to date it's only filled 15. The bureau disputes this figure, saying it's filled 26, but that's still less than half of what's allotted.
Problem with that is that means fewer officials available to process complaints, initiate investigations, carry out inspections and review laboratory's quality testing procedures. Officials say the licensing system was complex and they had to iron out those kinks before staffing all the offices.
But on top of this, the agency relies heavily on local law enforcement, which some say is inadequate.
Our cannabis attorneys expect ongoing enforcement action in the weeks and months ahead. An experienced Los Angeles cannabis lawyer can help.
Additional Resources: