Report: Anti-Marijuana, Former DEA Officials Profit From Pot's Illegal State
As our Los Angeles marijuana lawyers recently reported in our Marijuana Lawyer Blog, former top officials with the U.S. Drug Enforcement Administration have been vocal in their calls for nullification of marijuana legalization in Colorado and Washington.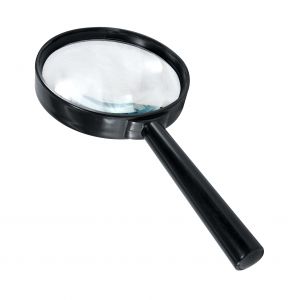 In the aforementioned entry, we specifically stated it was clear that these individuals weren't uninterested parties, as the failed drug war policies had been their livelihood.
Now, a new report from U.S. News & World Report seems to indicate that at least two of those eight individuals who signed the open letter to the Senate Judiciary Committee actually are continuing to profit by keeping marijuana classified as a Schedule 1, illegal narcotic – despite volumes of evidence regarding its valid medicinal properties. This clear conflict of interest should be taken into account by legislators and federal authorities as they consider the appropriate next step.
One of those individuals is Robert DuPont. Under former Presidents Nixon and Ford, DuPont was the White House drug czar. The other is Peter Bensinger. Back in the 1970s, Bensinger was the DEA administrator. Together, these two operate a company called Bensinger, DuPont & Associates. Their business model would be largely defunct if marijuana were deemed legal for recreational purposes. Presumably, employers would not be able to fire someone – or refuse to hire them in the first place – for having smoke marijuana in recent weeks, anymore than they could for a person who drank a glass of wine for dinner.
It's understandable that these men went into the business that they did. They had a certain expertise in the field. They knew that the policies upon which this business model was founded would be in place for the long-term. However, to assert that their opinions stem solely from an altruistic attitude toward the greater public health and human welfare is just flat-out false. These individuals are penning letters that promote public policies that in fact make them wealthy.
But perhaps even more than that is the feeling for these individuals that their life's work may have been wasted. That is, public opinion is changing. A 2011 Gallup poll found that for the first time, more than half of all Americans support the legalization of marijuana for recreational purposes. A policy shift is inevitably going to follow. It's a question of when.
When these men look back at the bureau that oversaw the prohibition of alcohol in the 1920s and 1930s, it ended up that all that time, energy money had been wasted. The freedom to imbibe prevailed. So what legacy had been left by those who worked so hard against it? What legacy will be left by those who for decades had overseen the failed War on Drugs?
Ethan Nadelmann, executive director of the Drug Policy Alliance, said such a realization must inevitably be "demoralizing."
But it's not just these men. As we recently mentioned in another entry of our Marijuana Lawyer Blog, those who have been most vocal against legalization have almost without exception had an economic interest in keeping it illegal. Many include alcoholic beverage distributors, who legitimately fear a significant dip in sales, police unions, which receive federal grant money to continue to combat illegal drugs, and private prisons groups, which profit enormously with the lock-up of individuals jailed for marijuana-related crimes.

The Los Angeles CANNABIS LAW Group represents growers, dispensaries, collectives, patients and those facing marijuana charges. Call us at 949-375-4734.
Additional Resources:
Former DEA Chiefs May Profit From Illegal Pot, Critics Say, March 8, 2013, By Elizabeth Flock, U.S. News and World Report
More Blog Entries:
Legalized Marijuana: Former DEA Leaders Say, "Nullify", March 5, 2013, Los Angeles Marijuana Lawyers Blog