Report: DOJ Mislead Congress on Medical Marijuana
Last year, when Congress was mulling a provision to an appropriations bill for medical marijuana, the U.S. Department of Justice interceded. Don't do it, the DOJ warned, unless you are willing to strip this agency of all ability to enforce federal law in recreational marijuana cases too.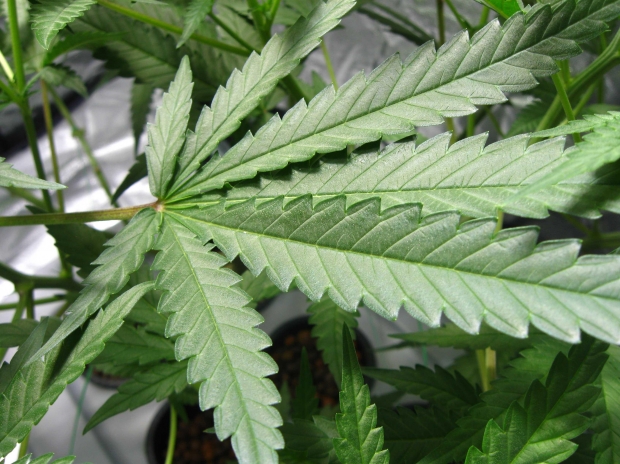 The goal of this message, relayed through "informal talking notes," was to dissuade legislators from passing the provision. It didn't work, and the measure was passed.
But what did emerge from that exchange was perhaps even more interesting. The Washington Post recently reported on the existence of an internal DOJ memorandum, written by the chief of the department's appellate section, written just after the vote. It clearly indicates the provision that justice officials fought so staunchly against was, in fact, harmless to its operations.

In fact, the provision does not place any limitations on DOJ agents' ability to initiate investigations on recreational marijuana crimes, or to work through those investigations and even prosecute.
And the DOJ knew this when it provided Congress with the informal talking points.
The provision in question was intended to block the DOJ from using federal dollars to prevent states from implementing their own laws regarding the authorization of use, possession, distribution or farming of marijuana for medicinal purposes.
The intention of the bipartisan measure was to protect individuals, businesses and states from abiding by state-level marijuana laws. Now, the DOJ is interpreting the measure to mean the protections only extended to the state itself, but not to individuals and businesses. The drafters of the bill, angered, penned a letter to the U.S. Attorney General, making clear their stance and the intent of the provision.
It's amid all this the memo was newly unearthed. It's dated February of this year, and explicitly states the purpose of providing this faulty information was to dissuade leaders from passing this bill. However, the attorney states, "We do not read section 538 as placing any limitations on our ability to investigate and prosecute crimes involving recreational marijuana."
The erroneous talking points of that memo – handed down by one of the federal government's most powerful and respected departments – were debated on the floor of the House. Not only that, there is ample evidence to suggest many members of Congress believed it. In fact, among representatives who opposed the medical marijuana provision, a number cited those DOJ talking points.
There those who eluded to "tying the hands" of the agency and being unable to "protect our young people."
But these were not accurate claims, and it seems officials at the Department of Justice were aware of that.
Those who drafted the bill are calling for the inspector general of the Justice Department to launch an investigation into this action, which they claim is illegal.
The Los Angeles CANNABIS LAW Group represents growers, dispensaries, collectives, patients and those facing marijuana charges. Call us at 949-375-4734.
Additional Resources:
How the Justice Department seems to have misled Congress on medical marijuana, Aug. 6, 2015, By Christopher Ingraham, The Washington Post
More Blog Entries:
Cannabis Less Dangerous Than Heroin, New DEA Chief Concedes, Aug. 2, 2015, Los Angeles Marijuana Lawyer Blog