Representatives from California Aim to Declassify Marijuana at Federal Level
While Attorney General Jeff Sessions is doing all he can to hold states to federal law regarding marijuana, some representatives are pushing to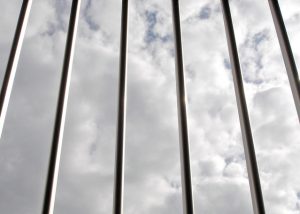 eliminate federal grasp over cannabis altogether and begin the healing process of the destruction caused by the war on drugs.
The Marijuana Justice Act of 2017 was originally introduced in the Senate by Cory Booker (D-New Jersey) in August, where it stalled. Two representatives from California — Barbara Lee (D-CA 13th District) and Ro Khanna (D-CA 17th District) — are now trying to get a companion bill before the House of Representatives. The objective of these bills is to remove marijuana as a Schedule I narcotic in the Controlled Substances Act, 21 U.S.C. Section 812.
This move comes on the heels of Sessions rescinding a directive, known as the Cole Memo, issued in 2013 by the Department of Justice during the Obama administration, which indicated that federal prosecutors should not pursue charges in relation to illegal marijuana activity so long as those in question were abiding by state laws.
Our Los Angeles marijuana legalization lawyers know that declassifying marijuana is a long overdue step, one that is necessary for states to truly be able to freely monitor cannabis operations as they best see fit. While the Cole Memo acted as a bandage for a while, it never was a long-term solution. It simply protected states from punishment, but still labeled their burgeoning marijuana economies as illegal. Therefore, citizens and businesses still had to find workarounds for a litany of issues, such as not being able to use banks to conduct business and marijuana users still being vulnerable to employers and landlords who choose to adhere to federal standards.
According to an article from Forbes, the two representatives along with Sen. Booker and the Drug Policy Alliance spoke out recently about not only the need to change federal law, but also to make amends for the deep damage it has caused. They pointed to the devastation felt by people of color, who have been disproportionately targeted for crimes related to marijuana. It is now necessary for us to invest in rebuilding these communities and reuniting families torn apart by overly aggressive marijuana laws and mass incarceration.
The bill outlines a plan to spend $500 million to fund education, job training, and community development in areas most negatively impacted. It would also strike marijuana possession charges from records. Rep. Khanna pointed out that this figure is a drop in the bucket compared to the amount of tax revenue cannabis sales will bring in once fully legalized.
Rep. Lee described the bill as more than just fighting back. It's about moving forward. And she certainly has the support to move forward, even if other politicians are slow to listen to their constituents. Surveys show high approval for legalization of adult use marijuana, with a recent Gallup poll showing 64 percent support. This includes a majority of Republicans polled at 51 percent. The numbers go up even higher when surveys isolate medical marijuana usage. A CBS News poll last year clocked medical marijuana approval at 88 percent.
If you find yourself caught in the crossfire of conflicting state and federal laws regarding marijuana, our cannabis lawyers can help defend you. Our years of experience and deep knowledge of the ever changing laws are on your side.
The Los Angeles CANNABIS LAW Group represents growers, dispensaries, collectives, patients, defendants, workers and those facing criminal marijuana charges. Call us at 949-375-4734.
Additional Resources:
House Bill Seeks to End Marijuana War, Spark Recovery Instead, Jan. 18, 2018, By Janet Burns, Forbes
More Blog Entries:
California Formally Requests That the Federal Government Reclassify Marijuana, Oct. 17, 2017, Cannabis Law Group