Research and Controversy: Medical Marijuana for Sick Children
For parents with a sick child, there is no end when seeking a remedy that will reduce pain or help to cure an ailment. As medical marijuana becomes increasingly popular among adults, more parents and doctors are seeking the benefits for children. California has legalized the drug as an alternative treatment for children with epilepsy. In addition to epilepsy, parents have also sought medical marijuana for to reduce painful symptoms associated with child cancer.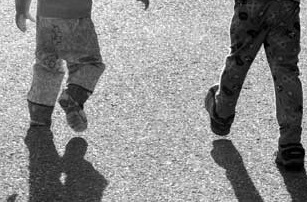 It is not surprising that parents are seeking the same benefits for their children that adults have found when using medical marijuana. While it may not be traditional to give a child marijuana, for some parents, the benefits far outweigh any social stigma or negative association with marijuana use. Our Los Angeles medical marijuana attorneys are dedicated to protecting the rights of our individual and business clients. We are also staunch activists for patient and medical marijuana business owner rights. In addition to providing strategic counsel and advocacy, our firm is abreast of trends that may impact our cannabis community.

Currently, legislation is underway in Illinois, Wisconsin, Florida, Minnesota and Pennsylvania to allow young children with epilepsy to be treated with medical marijuana. Though the trend is controversial, leading doctors in California can attest to the effectiveness of the treatment. Medical marijuana is effective because Cannabidol or CBD can help to regulate the level of activity in the brain responsible for epilepsy. For children taking canabanoids, you can trigger the endocanabinoid system and instruct it to reduce activity levels. Hundreds of families have found that medical marijuana is a miracle treatment for children with epilepsy. Doctors have seen success with the use of CBD oil, reducing seizures in patients by 70 to 75 percent.
According to a 2013 National Institute of Healthy Study, 16 of the 19 children who were treated with CBD had decreased symptoms. In some of these cases, the epilepsy disappeared completely. Parents who have treated their children with medical marijuana have also provided substantial anecdotal evidence to support CBD treatment. For children whose symptoms went unchanged with traditional treatments, the alternative is welcome, regardless of whether or not it is controversial.
Doctors have prescribed medical marijuana to treat children with epilepsy as well as in children diagnosed with autism and leukemia. While some naysayers question the validity of the treatment, others challenge the safety of marijuana use. Some point to a lack of research to prove that the drug is safe and effective among children. Despite the controversy surrounding medical marijuana use among children, parents continue to seek out treatment options and legislators are favoring more liberal polices in California and nationwide.
It can be extremely difficult to get federal approval for testing which is why there isn't a substantive amount of scientific evidence related to safety or effectiveness. There are no clinical trials and many doctors are reluctant to rely on a method without scientific proof. Some doctors are also worked about long-term consequences of marijuana use. Still, the American Medical Association is urging the federal government to reclassify the drug from Schedule 1 to encourage more research in this field.
The Los Angeles CANNABIS LAW Group represents growers, dispensaries, collectives, patients and those facing marijuana charges. Call us at 949-375-4734.
More Blog Entries United States Marijuana Laws Influencing Other Countries, February 14, 2014, Los Angeles Marijuana Lawyer Blog
Mother Fighting for Cannabis-Based Cancer Treatment, February 7, 2014, Los Angeles Marijuana Lawyer Blog