Restrictions Loosened for Clinical Trials on Cannabidiol
Research into the benefits of cannabis is essential to provide new treatment alternatives to patients. In particular, it is imperative for scientists to have the ability to research cannabidiol (CBD), which is the most abundant cannabinoid with non-psychoactive properties that is found within the cannabis plant. Past studies have shown tremendous benefits from CBD, particularly in children and adults suffering from epilepsy and seizure disorders. With broad opportunity to conduct clinical trials and other scientific testing, even more health benefits of CBD may be discovered.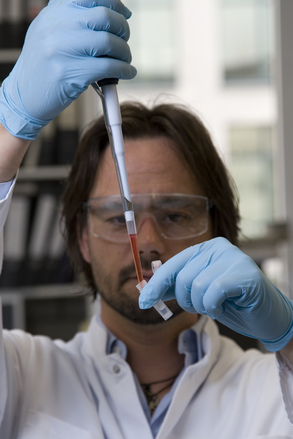 Unfortunately, the federal laws classifying cannabis as a Schedule I substance result in severe restrictions on the ability to conduct research. Fortunately, steps are being taken in the right direction. The Drug Enforcement Agency has recently eased some of the myriad regulatory requirements which the Controlled Substances Act imposes on research of CBD and other cannabis derivatives. While many more changes need to occur to federal drug laws, cutting some of the red tape should allow for much more effective research into the many health advantages of marijuana which are already beginning to come to light.

Restrictions On Clinical Trials of Cannabidiol Loosened
The federal regulations found in 21 CFR 1301.18 require a DEA research registration for any researchers who wish to conduct clinical FDA approved clinical trials using CBD-based substances. Researchers must conduct these clinical trials under an FDA Investigational New Drug Application as well as securing DEA registration. The DEA registration allows the researchers to have a small amount of CBD to use for a specific research protocol.
Unfortunately, researchers who were conducting their studies and who wished to expand the scope of their research would have to jump through many regulatory hoops just to get access to the additional CBD they needed. The researchers who required more CBD than originally requested would need to make a written request to modify their initial DEA research registration. Both the DEA and FDA would need to approve the written request after a separate approval process conducted by each agency. This resulted in significant delays to ongoing research.
In a recent press release from DEA issued in December of 2015, a modification was announced to make it easier for researchers to get access to more CBD when the scope of their study expands. With the new regulations, researchers who have already registered as CBD clinical researchers can be granted a waiver and can modify their protocols more quickly. The waiver removes a step from the process of getting approved, and allows for research to be continued seamlessly without a delay caused by a requirement to submit a written request for approval to both DEA and FDA.
In its statement announcing the change, DEA said: "These modifications will streamline the research process regarding CBD's possible medicinal value and help foster ongoing scientific studies." The changes will take effect immediately, and affected researchers will be notified by DEA about the relaxation of the requirement to submit a written request for modification of initial DEA research registration.
The Los Angeles CANNABIS LAW Group represents growers, dispensaries, collectives, patients and those facing marijuana charges. Call us at 949-375-4734.

More Blog Entries:
Report: Oregon Airport Allows Carry-On Cannabis, July 22, 2015, Los Angeles Marijuana Lawyer Blog