Rising Trend: Marijuana Growing and Business Schools
With the growing financial potential of the marijuana industry, educators and leaders are seeking new opportunities to profit, bolster growth, and ensure top-quality candidates. In California and cropping up nationwide, are educational programs that teach people how to conduct business in a burgeoning marijuana economy. Many of these schools are for-profit, offering classes for several hundred dollars a course to help individuals at every level of the industry, from farming, to sales and venture capitalist endeavors.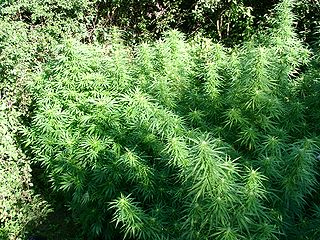 The opportunity to seek out an education in the industry is a testimony to the quick business growth and potential capacity for profits in California and nationwide. Our Orange County marijuana dispensary attorneys are experienced in representing clients with a vested legal interest in the marijuana industry. From regulation and compliance to criminal defense, we are committed to staying abreast of legal changes in Southern California and throughout the region. Our priority is to protect the rights of our clients and to stay abreast of business and legal changes in the ever-evolving marijuana industry.

According to a report in Business Weekly, marijuana schools will pitch seminars or one-on-one apprenticeship or tutoring sessions. These courses enable individuals to enter the market with a necessary tool set to navigate the morass of legal and business compliance issues, as well as build client contacts. Depending on the student skill set and interests, there are also classes available on cultivating specific strains of cannabis to ensure client-satisfaction. While these businesses schools may offer a practical solution for interested candidates, none of the "pot universities" are accredited by the Association to Advance Collegiate Schools of Business. This is the organization responsible for accrediting business schools in the United States.
Some of the prominent marijuana business schools in California and nationwide include:
Oakserdam University. The Oakland-based school offers classes ranging from a basic seminar for $495 to a 14-week semester of classes for around $1200. The school has been raided twice and has been recently searched and scrutinized by the Internal Revenue Service (IRS) and The Drug Enforcement Agency (DEA).
MMJ Business Academy. Based in Colorado, but hosting seminars nationwide, the school is slightly more affordable ($299) and can easily be accessed online. The founder coined the term "canna-business" and is well-known throughout the marijuana industry.
Cannabis U. This Tampa school is also known as Medical Marijuana Tampa and is one of many institutions and seminar forums for growers and distributors seeking to profit from the Florida marijuana business.
Cannabis Career Institute. A Cleveland based seminar is popular in the Midwest and costs an affordable $300. The seminar focuses on certain strains of marijuana and improving marijuana growing techniques.
There are other programs, institutions and seminars in California and nationwide. The increasing number of schools cropping up highlights the potential for growth in the industry. Whether you are already a member of the marijuana growing and distribution community or you want to try your hand in the business, it is important to know your rights and obligations. An experienced marijuana attorney can help to ensure that your business or growing strategy is in regulatory compliance.
The Los Angeles CANNABIS LAW Group represents growers, dispensaries, collectives, patients and those facing marijuana charges. Call us at 949-375-4734.
More Blog Entries:
Getting Started in the Medical Marijuana Industry, May 15, 2014, Los Angeles Marijuana Lawyer Blog
United States Marijuana Laws Influencing Other Countries, February 14, 2014, Los Angeles Marijuana Lawyer Blog