Riverside Marijuana Lawyers: Cities Can't Ban Pot Collectives
Riverside marijuana lawyers applaud the recent ruling by a superior court judge allowing a Murrieta marijuana dispensary to re-open its doors – just not in the same place where it used to be.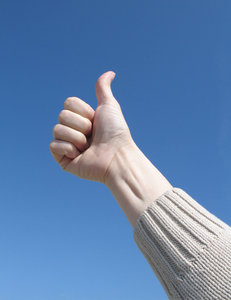 As we understand it, the Cooperative Medical Group on Madison Avenue had been forced to close, after another judge decided its proximity was too close to Sky High Party Zone. For those who don't know, that's a children's indoor playground.
Now, a judge has decided that it can in fact operate in the city – just not near a spot known to be frequented by children. This one was within 600 feet of the playground.
Just to underscore: This Murrieta marijuana dispensary had been operating within the parameters of California law. At issue, once again, is the fact that the federal government has outlawed marijuana, and is seeking to flex its muscle on the issue – and city governments are bowing to that pressure.
What this case does is show that with the help of an aggressive Riverside marijuana lawyer, a California marijuana collective can be successful in suing the city to allow its continued operation.
The decision in the Murrieta case is one of many that has been made in a months-long lawsuit that was brought by the owners of the collective against the city. Not all of them have been favorable, but this marks a significant victory.
Damian Nassiri, prominent Riverside marijuana lawyer, says that cities can no longer ban marijuana collectives under the City of Lake Forest v. Evergreen Holistic case.
"Any fines or nuisance abatement lawsuit brought by these cities should no longer be tolerated by the collectives," Nassiri said. "It's time to fight back, because this appellate case helps collectives and is currently the law in California. It must be followed by the lower courts and judges should rule against cities that try and shut collectives down with unlawful bans."
A state supreme court decision is pending that will ultimately decide the issue of cities v. dispensaries. What's important to remember in all of this was that the voters declared their clear intent with the passage of the law in 1996 that allowed marijuana possession, sale and use for medicinal purposes. This right continues to be trampled on.
The details of the Murietta case look something like a crazy ping-pong battle.
The dispensary opened in the summer of last year, despite a city ordinance that banned its operation. It was shuttered just two weeks later after city officials secured a temporary injunction against it. But then an appeals court removed that injunction in the fall, and the collective re-opened – only to be shut down two weeks after that. Now, the court has ruled the dispensary can re-open, it just has to be in a different place.
Unfortunately, the issue is not likely to stop there – in Murietta or anywhere else in California. Murietta is also involved in a lawsuit with the Greenhouse Cannabis Club under similar circumstances. In that case, officers with the Murrieta Police Department are even accused of going so far as to put a tracking device on a volunteer patient as part of its enforcement of the ban.
Attorneys for the city say this legal wrangling isn't likely to end before the state's supreme court takes on the issue.
Until then, collectives need to know that there is legal help available, and that they shouldn't be bullied into thinking they have no options or recourse.

The CANNABIS LAW GROUP offers experienced and aggressive representation to the medical marijuana industry in Southern California– including growers, dispensaries and collectives, patients and those facing marijuana charges. Call 949-375-4734 for a confidential consultation to discuss your rights.
Additional Resources: