Rules for Colorado Recreational Marijuana Sales Announced
Those wanting to purchase marijuana for recreational use in in Colorado will have to abide by a strict set of rules laid forth recently by the state's Department of Revenue.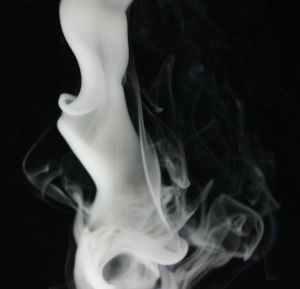 Our Colorado marijuana lawyers know that while the state legislature set a series of broad parameters for the sale of recreational cannabis earlier this year, most of the details were left to the Department of Revenue.
That list was released last month in the form of a 68-page regulatory report released by the department's Marijuana Enforcement Division. The statutory authority of the rule was placed in 12-43.4-202(2)(b), C.R.S.
Sales on recreational pot won't begin in Colorado until the first of next year, so now is a good time for those hoping to establish a market foothold to become well-versed on the new laws.
The rules are strict. There are very specific standards, from the license of retail marijuana operations to how those stores should operate to how cultivation operations should function to testing, marketing and labeling of the products.
Among some of the more mundane requirements are that buyers have to provide a government-issued photo identification card to prove that they are at least 21, the minimum age to purchase the drug. Any snacks that are laced with marijuana have to have a use-by or expiration date if those products have the propensity to spoil.
Labeling was one area where regulators spent a significant amount of time. Labels on all marijuana products have to confirm to very specific requirements that include information on the potency of the product, how much THC is contained therein, details on how to properly use the product and a full list of any ingredients that are not organic, including herbicides, pesticides and fungicides used during the cultivation process.
All marijuana products have to include the following warnings:
There may be a health risk associated with consumption;
This product is intended for use by adults over the age of 21;
This product is unlawful outside the state of Colorado;
This product is infused with retail marijuana;
This product was produced absent regulatory oversight for health, safety or efficacy;
The intoxicating effects of this product could be delayed by two hours or more.
Adults seeking to purchase the drug for recreational purposes is going to be limited to one ounce, which can be purchased from shops that also sell related items, such as smoking devices. Residents of Colorado can also grow up to six plants in their home at any given time, assuming only three of those are flowering at once. Those plants may only be used for personal use.
Tourists are limited to the purchase of one quarter of an ounce.
Washington state, which is the only other to have approved marijuana for recreational purposes, is still hammering out the details of how it will regulate those sales. A final draft has not yet been submitted, though it is expected to come soon, as recreational sales there are slated to begin in 2014.

The Colorado CANNABIS LAW Group represents growers, dispensaries, collectives, patients and those facing marijuana charges. Call us at 949-375-4734.
Additional Resources:
Colorado announces rules for recreational pot sales, July 1, 2013, Associated Press
More Blog Entries:
Researchers: Anti-Marijuana Laws Hamper Scientific Advancement, June 12, 2013, Colorado Marijuana Lawyer Blog