Running the Four-Minute Mile on Medical Marijuana
Widespread acceptance of medical marijuana and an awareness that it is a vital medicine now exists in the U.S. The drug helps people ranging from young children with a seizure disorder to elderly people suffering from glaucoma. Yet there is still a large section of the population that sees users of medical marijuana as people who choose to sit at home and play video games and watch movies like Half Baked and Fast Times at Ridgemont High on repeat.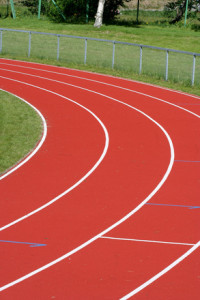 In other words, there are those that believe people who use medical marijuana are a bunch of potheads who move slowly and have the munchies.  When an athlete tests positive for marijuana in the Olympics, he or she result is disqualified and there is a possibility of medals that have already been awarded could be stripped.  When this happens, as it has in past, many joke that marijuana is clearly not a performance enhancer, so it should be allowed.
According to a recent news feature from the Los Angeles times, one former NCAA All-American track star is tying to prove that he can run a fast race after smoking weed and wants to run a four-minute mile in an upcoming race in California.
He tried to do it in a recent race, and, while he had no trouble with speed, he did have trouble following the race course as he was far ahead of the other candidates and ended up somewhat lost.  He said he was running in the 4.2-mile race and quickly ran ahead of not only the other contestants, but also of the race officials.  There were no signs posted telling runners where to go, because the race volunteers were supposed to do that, and they were not up to where he was running, because they did not expect anyone to get there so fast.
He was eventually able to find his way and crossed the finish line in the wrong direction after having run a quarter of a mile extra due to his unintended detour. This was actually a marijuana themed race, and he was by far the winner.  He said he is doing this to show that pot users can be in top physical shape and not merely sit around eating snacks and watching Netflix.
He had previously run in the Olympics and was asked if he used marijuana at any time around the international competition.  While he had no problem discussing his current marijuana use, he said he would not answer any questions about the past Olympics, because it could jeopardize his accomplishments and the team's accomplishments.
As our Orange County medical marijuana attorneys have seen over the years, public opinion about medical cannabis is changing a lot, but there is still a long way to go until it gets the acceptance that it deserves.  It has been shown to help children with deadly diseases lead a normal life, just as it helped cancer patients deal with the very difficult process of chemotherapy and radiation.
The Los Angeles CANNABIS LAW Group represents growers, dispensaries, collectives, patients and those facing marijuana charges. Call us at 949-375-4734.
Additional Resources:
'The World's Fastest Stoner' wants to one day run a four-minute mile stoned, April 20, 2016, LA Times, By James Queally
More Blog Entries:
California to Earn Huge Income from Taxes Should Legalized Marijuana Pass, Jan. 18, 2016, Los Angeles Marijuana Lawyer Blog