San Bernadino Marijuana Lawyers: Bribery and Dispensaries
San Bernadino marijuana lawyers understand the pressure that many politicians are under with regard to California medical marijuana.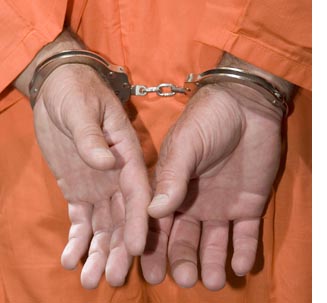 They are being pulled in opposing directions with federal enforcers cracking down and making threats, confusing and non-uniform rulings being handed down by courts and San Bernadino marijuana dispensaries arguing for protection of their rights under state law.
However, that is never an excuse to take advantage of your powerful position. That was recently discovered by the former mayor of Upland, who has pleaded guilty to bribery. He faces up to a decade in federal prison after admitting to accepting a $5,000 payment from an Upland marijuana dispensary in exchange for help in obtaining a permit to operate.
There is also a lesson here for marijuana dispensaries as well: We understand that times are tough right now, for a lot of the same reasons listed above. You may be considered an easy target. However, if you feel you are being bullied by a public official, it's critical to obtain the services of a skilled San Bernadino marijuana lawyer, so that you're not caught up in a similar scheme, for which you could potentially be prosecuted as well. (Marijuana dispensaries have enough legal problems to contend with as it is!)
According to The Los Angeles Times, former Upland Mayor John Pomierski, 58, was accused of demanding some $70,000, both from a night club and a medical marijuana cooperative, in exchange for help in obtaining the legal permits necessary to operate. These actions reportedly began back in 2007.
The ex-mayor is free on $75,000 bond while he awaits sentencing, which is scheduled for early August.
Court documents indicate that another man, a member of Upland's building appeals board, was an intermediary between the mayor and the businesses. He would relay the demands of extortion to the businesses, and then collect the money to give to the mayor. That individual has also pleaded guilty.
As owner of a local construction company, Pomierski received some $90,000 in income from another construction company owned by the appeals board member. That was over the course of 10 years or so.
The owner of G3 Holistics in Upland had revealed to a Times reporter last year that someone claiming to represent the mayor had demanded $20,000 in order to stop the city's efforts to shut down the cooperative. The owner said he forked over $10,000, but didn't pay the rest.
The owner later lamented about where he could have turned, given the nature of his business. "The police? The FBI? I'm in the medical marijuana business. I'm an easy target."
Indeed, although he should have reached out for help from a San Bernadino marijuana lawyer. He did later end up cooperating with police.
A third defendant has also pleaded guilty in the case, while a fourth has pleaded not guilty and is awaiting trial.
The investigation was kick-started by the San Bernadino Joint Corruption Task Force.