San Diego Dispensaries Under Fire Following Mayoral Resignation
When Bob Filner took office as mayor of San Diego, he issued a firm call to the city attorney's office to back off in its action against medical marijuana dispensaries.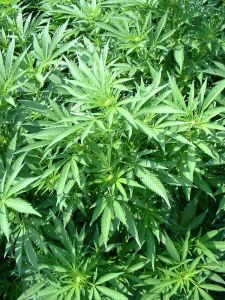 And for a time, our California marijuana lawyers know, the city attorney's office did just that,
However, now that Filner has been forced into early retirement amid a high-profile sexual harassment scandal, the city attorney's office is now reverting back to the old policy.

One of Filner's first acts as a new Democratic mayor in January had been to effectively quash the city's ongoing efforts to crackdown on marijuana dispensaries. While state law allows for the operation of medical marijuana dispensaries, federal law still does not.
In 2011, San Diego's Republican-dominated council and then-Mayor Jerry Sanders passed a restrictive ordinance effectively banning dispensaries from operation. Soon after, voters organized a massive drive to collect petition signatures to repeal that ordinance. However in the meantime, law enforcement officials, in cooperation with the city attorney's office, worked to shut down dispensary after dispensary in the Southern Californian city.
Between late 2011 and November 2012, when Filner was elected, some 100 dispensaries were shuttered. A big part of Filner's campaign platform was his support for safe access to medicinal marijuana. As a 10-term congressman, he had supported an end to the failed War on Drugs at the national level. He also co-sponsored the ultimately unsuccessful States' Rights to Medical Marijuana Act back in 2001.
Soon after he assumed office, he took the city attorney's office and council to task for the persecution of marijuana dispensaries and advocates. He encouraged pro-marijuana demonstrations. Filner was then informed by the city attorneys office that rather than drag the public into a protracted battle, he could simply stop the marijuana dispensary busts by ordering city officials to stop enforcing the municipal code that called for it. He did that.
However, the city still lacked a specific ordinance indicating what a dispensary was allowed – or not allowed – to do within the city's limits. Filner made his own proposal in April, but that was ultimately rejected by council, which then tried to essentially revive a version of the 2011 ordinance.
But then by summer, Filner was under fire for claims of sexual harassment. In the end, some 18 women would accuse him of misconduct. Any hope he had of effectively passing his pro-marijuana initiatives went cold. He resigned in August, and the conservative city council president Todd Gloria became acting mayor.
Now, under Gloria, the code enforcement action is being resumed. The open season crackdown on medical marijuana dispensaries in San Diego is once again open.
The first of those was filed in late September, with the city attorneys filing a civil complaint to close down the Central Wellness Collective in the middle of the city. The complaint holds the landlord liable for allowing the dispensary to remain open, despite city zoning laws that restrict it.
In the meantime, a new ordinance, stricter than the one authorized by Filner, is being considered by marijuana advocates and is expected to go before council sometime early next year.
The Los Angeles CANNABIS LAW Group represents growers, dispensaries, collectives, patients and those facing marijuana charges. Call us at 949-375-4734.
Additional Resources:
Under new policy, San Diego sues marijuana dispensary, Sept. 27, 2013, By Tony Perry, The Los Angeles Times
More Blog Entries:
Marijuana Prosecutions: Feds Shift Their Stance, Sept. 25, 2013, Los Angeles Marijuana Lawyer Blog