San Diego Marijuana Battle Ongoing As Council Prepares for Vote
The San Diego City Council is gearing up for a vote on a medical marijuana ordinance proposed by Mayor Bob Filner – and vigorously opposed by the city's attorney.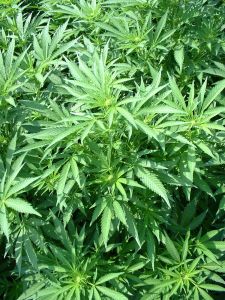 Our Los Angeles marijuana lawyers are extending our services to San Diego medical marijuana dispensaries that are currently in limbo. Last month, Filner ordered all local actions zoning and police actions against dispensaries to cease while council votes on a measure that would permit them to legally operate within the city limit.
Although the mayor has proven a vocal and active champion of medical marijuana rights, his position is not supported by the city attorney's office. City council, up until now, has largely avoided addressing the issue.
While the exact language of the proposed ordinance hasn't yet been released, but we do know that Filner has promised it will allow for compassionate use, but similar to ordinances in other places, it will restrict proximity to places like schools and playgrounds and will address concerns to reduce access to the drug for recreational use.
City council is expected to discuss and potentially vote on the measure March 5.
The mayor has been heavily critical of actions by the city, state and federal authorities, saying dispensaries have been unjustly targeted and persecuted.
As it stands in San Diego, there are no city zoning regulations that allow for medical marijuana dispensaries. The council adopted a zoning ordinance back in the summer of 2011, but that was later discarded amid numerous complaints that it was far too restrictive.
In January, when Filner took office, there were approximately a dozen local cases pending with the city attorney's office. By then, more than 100 medical marijuana dispensaries had already been shuttered as a result of code violation actions initiated by the city. Also since 2011, some 200 medical marijuana collectives were also shuttered as a result of actions by federal authorities in both San Diego and Imperial counties, according to the San Diego Union Tribune.
In addition to his ordinance proposal, Filner has encouraged medical marijuana activists to be vocal in their support of it and admonishment of the city's previous polices.
The Democratic mayor's position was in sharp contrast the one held by former Republican Mayor Jerry Sanders.
Although city-led actions are stayed for the moment, it hasn't stopped federal authorities from pressing forward with their continued crackdown with criminal charges and forfeiture actions. The position of the outspoken mayor has no doubt attracted even closer scrutiny from the U.S. Attorney's office. Unfortunately, this is the kind of action that marijuana dispensaries will continue to contend with until the issue is definitively settled in federal court – or at least until we get some better direction from the state's high court.
San Diego's new mayor is to be commended for taking a strong stance on this, and we hope his proposed ordinance will find support among council members. The meeting is expected to be held the first Tuesday in March at 10 a.m. in city hall, 202 C. Street (12th Floor) in San Diego. We would encourage San Diego residents supporting medical marijuana rights to either be there in person or e-mail your council representative to voice your support. Contact information for your local district representative is available at http://www.sandiego.gov/citycouncil/.

San Diego medical marijuana dispensary owners may contact the experienced team at The Los Angeles CANNABIS LAW Group, representing growers, dispensaries, collectives, patients and those facing marijuana charges. Call us at 949-375-4734.
Additional Resources:
Mayor, city attorney lock horns over marijuana, Jan. 9, 2013, By Craig Gustafson, San Diego Union Tribune
More Blog Entries:
Federal Hemp Bill Reintroduced as States Mull Marijuana Legalization, Feb. 17, 2013, Los Angeles Marijuana Lawyer Blog