San Diego Mayor Ends Fight Against Marijuana Dispensaries
Our Los Angeles marijuana lawyers wish the brass in our city would take a page out of the playbook of San Diego Mayor Bob Filner.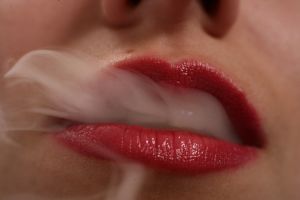 The recently-elected official has just issued memos to the city's code compliance officers, as well as the San Diego Police Department, ordering a halt on all targeted code enforcement actions and other investigations on marijuana dispensaries – immediately.
While the city council hasn't expressed any significant interest in addressing the matter before, the Democratic mayor has said he wants to start soon on implementing a new set of zoning rules that will allow marijuana dispensaries to operate freely with permits and city-sponsored regulations.
He has been quoted as saying that the drug should be made readily available for individuals who need it for legitimate pain purposes. In conjunction with the memorandums he issued, he has indicated that he plans to offer up an ordinance that would allow dispensaries to operate, so long as they maintain a certain distance from schools or playgrounds or anywhere that such an operation would pose a potential harm to the surrounding neighborhood.
He characterized this move as one of compassion and humanity toward those who suffer from chronic pain and other ailments.
As it currently stands, the city's zoning regulations don't allow for medical marijuana dispensaries to operate at all. An ordinance was formally adopted by the city in the summer of 2011, but it was ultimately dropped under intense pressure from medical marijuana advocacy groups, who claimed it was far too restrictive.
The city attorney's office said there were dozens of actions pending against dispensaries there, but those will all now cease. Those are among those facilities still standing – more than 100 have been forced to close by the city, which had filed legal action against them for non-compliance of code regulations. It now appears those previously-shuttered facilities may have an opportunity to re-open under the new rules.
The new mayor even went so far as to say that the city attorney's previous actions amounted to "persecution." He encouraged marijuana activists to stage protests, if necessary, against her actions.
The city attorney has sent correspondence to the mayor indicating she will comply with whatever regulation he and the city council adopt, and further that any pending actions will be halted in the meantime. She chastised him, however, for calling on citizens to protest, saying that his goal could have been achieved in less than a minute with a simple phone call to her.
San Diego's previous mayor was not only a conservative, but also a former police chief who supported the city attorney's actions to bar medical marijuana facilities from operating at all within city limits.
But even with the new mayor's support, existing dispensaries are facing ongoing pressure from the local U.S. Attorney's Office, which continues to initiate federal forfeiture actions and even criminal charges.
Still, the move is significant, as it signals a change of course for the second-largest city in the state.
The about-face goes to further illustrate the conflicted nature of medical marijuana rights in the state, even as the neighboring states of Washington and Colorado have approved measures to legalize the drug even for recreational purposes.

The Los Angeles CANNABIS LAW Group represents growers, dispensaries, collectives, patients and those facing marijuana charges. Call us at 949-375-4734.
Additional Resources:
San Diego halts all actions against marijuana dispensaries, Jan. 13, 2013, By Tony Perry, Los Angeles Times
More Blog Entries:
Eradication of Illegal California Marijuana Grow Operations Costly, Jan. 3, 2013, Los Angeles Marijuana Lawyer Blog