Santa Ana Marijuana Dispensaries Targeted by Federal Authorities
Santa Ana medical marijuana dispensaries and landlords are the latest target of an aggressive federal crackdown on state-sanctioned medical marijuana providers.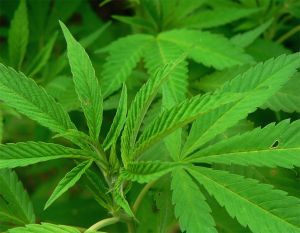 Our Los Angeles marijuana lawyers were troubled to learn that federal prosecutors have focused on every single known dispensary in the city – 63 in all.
Prosecutors say the facilities are operating illegally. Two search warrants have already been executed and three federal asset forfeiture complaints have been filed against Santa Ana properties were it is believed a total of seven marijuana dispensaries are operating.
As for the remaining 56 stores, prosecutors have fired off warning letters to each location, demanding their immediate closure, as their sales are illegal under federal law.
We know this dramatic action is the latest in a long string of harassment and abuse faced by those who risk much to provide a valuable service to California's medical marijuana patients. The crackdown first began in late 2011, despite assurances from President Barack Obama that medical marijuana in states where it is legalized would not be a top priority for federal officials.
Although California was the first state to legalize marijuana, way back in 1996 with Proposition 215, the drug is still classified as a Schedule I illegal substance under federal law.
Prosecutors say forfeiture actions were filed against landlords and property owners who "knowingly allowed commercial marijuana stores to operate."
Those sites included the Green Love Collective and The Dispensary Store. Both operations are housed at a structure on East 17th Street, which is owned by an area chiropractor who has previously been cited by city leaders for administrative code violations.
Another location is in the 1600 block of East Edinger, owned by that same chiropractor. Three dispensaries – Well Greenz, Club Meds and SoCal Compassion – are at that same location. The city had filed an injunction against the chiropractor/owner last year in connection with these operations.
The final location is on East 4th Street, which houses two dispensaries: Healing OC and J Pacific Life. Those sites have also received numerous closure warnings and city administrative actions.
Each of the Santa Ana lawsuits were filed by U.S. Attorney Andrew Birotte Jr.
Although these types of fights have been going on for years, the federal government tends to have the upper hand in such cases. That's why dispensary owners, landlords and patients need to take careful consideration when seeking legal representation.
Our Los Angeles medical marijuana lawyers for years have been defending the rights of these individuals, with skilled attorneys dedicated to either criminal or civil law – so that you may be assured of a depth of experience with regard to the situation you are facing.
Despite the government's successes, it's not all been bad news.
Late last year in Vallejo, a judge tossed out charges of two marijuana dispensary owners whose operations were raided last spring.They had been criminally charged with marijuana possession and sale and operating an illegal dispensary. However, the county superior court judge said that dispensaries that comply with the state's Compassionate Use Act of 1996 and the Medical Marijuana Program Act are allowed to continue to operate.

The Los Angeles CANNABIS LAW Group represents growers, dispensaries, collectives, patients and those facing marijuana charges. Call us at 949-375-4734.
Additional Resources:
Feds Roll on SoCal Marijuana Stores, April 19, 2013, Staff Report, Courthousenews.com
More Blog Entries:
Los Angeles Marijuana Dispensaries Put to a Vote, Part 1, April 13, 2013, Los Angeles Marijuana Lawyer Blog