Senator Pushes to Expand Marijuana Home Deliveries in California
Despite the passage of Proposition 64 that made recreational marijuana legal in California, there are still many residents of this state who do not have easy access to cannabis. State Sen. Ricardo Lara hopes to change that with Senate Bill 1302, which would give licensed cannabis businesses permission to deliver anywhere in the state.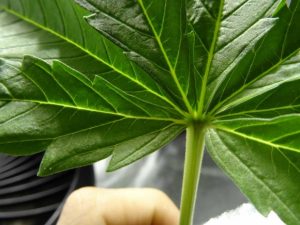 While legalized possession and use of recreational marijuana throughout the state, it left a great deal of power to the local governments to dictate regulations and sales. As our marijuana business attorneys can explain, this meant even though citizens were allowed to carry and use cannabis, cities and counties had the right to ban various aspects of commercial cannabis activity, including sales.
While 57 percent of voters approved Prop. 64, local laws have made it so 75 percent of consumers cannot easily access marijuana, according to an article from SFGate. While it is important for local governments to maintain control over their jurisdictions, this disparity does not reflect the will of the people. A vast majority of Californians understand the benefits of cannabis. Many have seen its positive effects through medical use, which has been legal in California since 1996 through the Compassionate Use Act. Others have come to learn that it can be an alternative to alcohol in social situations, without many of the long-term health effects of drinking, particularly when it is consumed in ways other than smoking, such as edibles and vaping. This positive perception of the drug has led to big advancements in legislation. However some of the stigma of the past still lingers, causing local leaders to overly restrict out of fear and misunderstanding.SB-1302 seeks to keep in place the rights of local jurisdictions, but hopes to clear up some confusing language in the Medicinal and Adult-Use Cannabis Regulations and Safety Act that has prevented delivery businesses from operating freely. According to MAUCRSA Sec. 63, the "A local jurisdiction shall not prevent delivery of cannabis or cannabis products on public roads by a licensee acting in compliance with this division and local law as adopted under Section 26200." While some thought this permitted cannabis deliveries to any location, many have interpreted this to mean that public roads can be used to deliver marijuana … elsewhere. The actual delivery of the product can still be restricted in a city if the local officials so choose; they just can't stop delivery services from driving through a city to their end destination.
The new bill would allow local governments to continue to ban businesses from setting up shop within their borders, but would prevent the passage of any ordinances that would prohibit deliveries to residents.
Our Orange County marijuana business lawyers recognize this as a commonsense compromise allowing citizens to access a drug that is totally legal to them while allowing cities to retain control over their own lands and zoning laws.
Local marijuana company owners and operators often find it difficult to navigate this complex array of state and local provisions. There are many potential legal and regulation snags companies can hit, and there is a significant risk of investment loss on the line – even if you're held up for "only" a few weeks or days. Having a marijuana attorney on retainer can help ensure you are meeting all your obligations (and that all your rights are respected) is an imperative.
The Los Angeles CANNABIS LAW Group represents growers, dispensaries, collectives, patients, defendants, workers and those facing criminal marijuana charges. Call us at 949-375-4734.
Additional Resources:
Will Cannabis Delivery Survive in California's Legal Market?, Feb. 6, 2018, By Peter Hecht, Leafly
More Blog Entries:
New Regulations Require Cannabis Delivery Services to Rethink Their Business Models, Oct. 8, 2017, Cannabis Law Group