Social Marijuana: Coming to Denver in Bars, Restaurants, Yoga Studios
California was one of the first states to approve recreational marijuana and now, it will be the location of the first "social marijuana" allowances. That is, marijuana is going to be allowed in bars, restaurants and other venues, per Proposition 300. This was approved by voters in Denver the same day California and two other states legalized pot for all adults. (Five other states approved marijuana for sick patients.)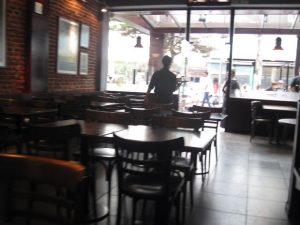 This measure will make Denver the first in the nation to allow bars and restaurants the option of offering patrons the chance to use marijuana while they're drinking a cocktail or enjoying a meal. However, there is a big catch: Patrons will not be allowed to imbibe indoors. Only outdoor smoking will be allowed, and even then, businesses will have to first get the green light from their neighbors. Patrons could still use cannabis or derivative products inside the establishment, but only if it wasn't smoked.
The measure is just one of an increasing number of indications that our society's tolerance of the drug is growing. Supporters are calling the move "sensible," and an effort to allow adults to enjoy – but responsibly.
As our marijuana business plan attorneys know, the first thing interested businesses would need to do would be to show that they have some degree of support for the initiative in their neighborhood. Further, establishments that sell food and drinks are not allowed to also sell marijuana, per Colorado law. The law does allow non-service establishments (i..e., art galleries, yoga studios, etc.) to set up areas that can be used as smoking areas or to host events that serve food, drinks and marijuana.
This kind of "social marijuana" statute is rare because there is hesitation about allowing the drug to be consumed in public. Generally just as alcohol is not allowed to be openly carried and consumed in public areas, neither is marijuana. (Colorado law doesn't specifically allow or ban marijuana use in public, but individual communities have a patchwork of their own regulations, so it really depends where you are.) But in some communities, this was getting hard to enforce.
Part of the goal, according to the spokesman Mason Tvert of the Marijuana Policy Project, was to cut down on the growing problem of people who were smoking weed on the sidewalks and the in the parks. The issue is people have nowhere to go to consume it besides home, and that is proving unworkable in many communities. It's something California will need to consider now that we too have allowed recreational marijuana.
Still, the system being proposed for marijuana consumption is still more restrictive than what we have in place for alcohol. Bar patrons don't have to bring their own booze, nor do they have to drink it outside. It's unclear at this point how many establishments plan to jump on the opportunity, or how long it would take them to get through the inevitable red tape. It's probably going to be at least several months before we start to see any pot-and-coffee shops opening up.
From there, it's unclear how it will be received. The law is slated to sunset in 2020, unless city officials decide to renew the licenses or put the question to voters of whether to keep it permanently.
The Los Angeles CANNABIS LAW Group represents growers, dispensaries, collectives, patients and those facing marijuana charges. Call us at 949-375-4734.
Additional Resources:
Denver Voters Approve Marijuana Use in Bars. But There's a Catch, Nov. 16, 2016, Associated Press
More Blog Entries:
Economy of Cannabis: Buying vs. Growing, Nov. 14, 2016, Denver Marijuana Lawyer Blog