Strict Regulations Make Legal Marijuana Scarce in Washington
For recreational pot enthusiasts, one of the benefits of legalization is easy access and sale of marijuana. Despite the legalization of marijuana in Washington State, a recent USA Today report indicates that it is difficult to find pot shops in Seattle. Investigative reports found only one legal marijuana shop open in the city and finding the shop meant trekking outside of downtown into an industrial area. Even once the reporters found the pot shop, there wasn't enough pot to fill the shelves. According to pot shop owners in Seattle, state regulations have made it difficult for growers and retailers to streamline the business.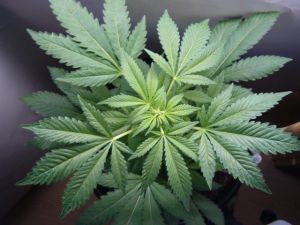 Under Washington State licensing laws, only 60 marijuana licenses have been granted and not all of them have opened up for business. According to industry insiders, the marijuana business is tough because state laws make it challenging to grow and distribute to proper channels. In short, the legal supply is low, keeping much of the trade in the black market to avoid paying taxes. Our Orange County marijuana law attorneys are abreast of developments in the marijuana industry throughout California and nationwide. We are abreast of changes in regulations and developments in the marijuana business.

Some pot shop owners have found it difficult to keep legal pot on the shelves. One store owner flies a flag to signal when he has anything for sale. Available options for pot enthusiasts are not great, especially when they are taxed so heavily. In Washington, shops offer limited options and varieties at high prices, where in Colorado, retailers can sell high quality strains at much lower rates. Shop owners may also offer edibles, including pot brownies or candies, however, this is not always the preferred form of use for sophisticated pot users.
Though Washington has legalized recreational pot, it seems that the differences in state regulations have made accessing the drug more complicated than in Colorado. Sellers in Washington are competing to keep their stores stocked, even with the limited number of legal dispensaries. While downtown Seattle may not have significant options for those seeking to purchase marijuana, other cities, including Bellingham 90 miles north have had an easier time. Pot shop owners in Bellingham have been able to stock their stores by making connections with the local growing community.
The short supply of pot and the lack of pot stores highlight two of the differences between Colorado and Washington. Other differences have also made the sale of recreational marijuana more challenging. Unlike in Colorado, every participant in the marijuana industry chain of sale must be licensed. From farmers to processors to retailers, each business must have a retailer. Retailers cannot grow marijuana and cannot package without a separate license. All of these individual participants must also steer clear from the medical marijuana industry which is less regulated. In Colorado, retailers are allowed to have growing and processing operations and can serve both recreational and medical marijuana users.
Washington also has stricter standards for contamination testing which has caused a delay in pot sales. Despite legalization, many of Washington's pot consumers continue to access weed on the black market.
The Los Angeles CANNABIS LAW Group represents growers, dispensaries, collectives, patients and those facing marijuana charges. Call us at 949-375-4734.
More Blog Entries:
Budding Industry for Labs Testing Marijuana, December 27, 2013, Los Angeles Marijuana Lawyer Blog
A Pursuit, a Car Crash, and an Exposed Grow Operation, August 31, 2014, Los Angeles Marijuana Lawyer Blog