Study: Legal Marijuana is Saving Lives Amid Opioid Epidemic
When Colorado became one of the first states to legalize marijuana, there were voices of opposition railing it would be the gateway to harder drugs. Now, a new study reveals legal marijuana may actually be saving lives.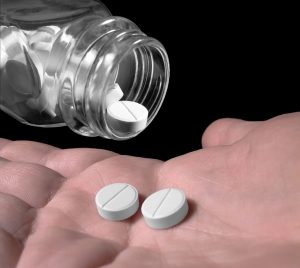 Published in the American Journal of Public Health, the research examined the link between the legalization of recreational use cannabis in Colorado and the number of opioid-related deaths. What study authors discovered was one of the only places in the nation so far to have experienced a reversal in the upward trend of opioid deaths. Following the opening of the first shops selling recreational use marijuana in 2014, Colorado's opioid deaths dropped by 6 percent over the course of two years.
Researchers were careful to say these findings are preliminary, and examine the just two years of data in a single state. However, those results are promising, and echo the voices of support have been saying from the beginning: Marijuana – which has far fewer risks compared to opiates – can be used as a substitute for those who might otherwise turn to more powerful (and dangerous) prescription drugs. 
The findings aren't a total surprise. A number of previous studies revealed a causal connection between the legalization of medical marijuana and a reduction in fatal opioid overdoses. This study, however, is the first to examine the impact of recreational use marijuana laws and their effect on drug overdoses.
Opiates are often prescribed for chronic pain, but we know marijuana is also a highly effective means of treating that same kind of pain – and with far less risk. In fact, the chances of dying of a marijuana overdose are about zero. Meanwhile, the National Institute on Drug Abuse reports that from 2002 to 2015, the number of opioid deaths nearly tripled. The number attributed to prescription opioid pain relievers during that same time nearly doubled.
Researchers here examined monthly trends in opiate overdose deaths in Colorado both before and after recreational marijuana hit the market. In order to control for the effect medical use may have had on the numbers, study authors compared Colorado to Nevada, a nearby state that during that period allowed medicinal use but not recreational use. Even when controlling for this, researchers still noted a 6.5 percent decline in prescription opioid deaths.
It will be important to determine whether the trend is going to continue – and also whether similar trends will be noted in other states like California, where voters approved a measure for recreational marijuana last year. The first California marijuana businesses selling recreational marijuana are expected to open in early 2018.
It's also important to take into account the potential for other risks marijuana could pose, primarily being on the roads. Drugged driving is a serious issue and there is evidence to suggest it's on the rise. However, the actual extent is unknown because all that's really been gleaned is that more drivers involved in fatal crashes have marijuana in their system. That doesn't necessarily mean they were impaired at the time of the collision or that marijuana intoxication played any causal role in the crash.
Meanwhile, we can see the concrete evidence that marijuana is saving lives when people turn to pot over pills.
The Los Angeles CANNABIS LAW Group represents growers, dispensaries, collectives, patients and those facing marijuana charges. Call us at 949-375-4734.
Additional Resources:
Legal marijuana is saving lives in Colorado, study finds, Oct. 16, 2017, By Christopher Ingraham, The Washington Post
More Blog Entries:
California Department of Public Health Launches Education Campaign Ahead of Recreational Marijuana Sales, Oct. 19, 2017, L.A. Marijuana Business Lawyer Blog