Study Reveals Marijuana helps Many IBD Patients
The United States National Library of Medicine released survey data revealing that patients with inflammatory bowel disease received benefit from the use of marijuana.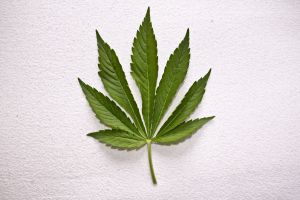 Our marijuana lawyers in Los Angeles realize that medicinal marijuana has countless medical uses and could help patients suffering from various ailments.
The potential benefits of medicinal marijuana use for inflammatory bowel disease has not been studied carefully. This, despite the growing acceptance of marijuana as helpful for patients with Crohn's disease.
There has been relatively little guidance for health care providers about inflammatory bowel disease symptoms that could be alleviated or improved with the use of marijuana.

The results show that a majority of medicinal marijuana users felt it was very helpful in reduction and relief from diarrhea, nausea, and abdominal pain.
The researchers concluded that a large number of inflammatory bowel disease patients presently use marijuana. A significant number of these patients felt medical marijuana was very helpful for symptom control.
This includes patients suffering from ulcerative colitis who can not currently take advantage of medicinal marijuana laws. The study recommended further clinical trials to identify the degree of potential for marijuana to treat inflammatory bowel disease.
Authors of the study also reported that thirty-three percent of the inflammatory bowel disease patients are likely willing to participate in a clinical trial to help objectively assess the potential for marijuana's therapeutic efficacy.
A survey from Canada revealed similar positive results for patients suffering from Inflammatory Bowel Disease. Patients suffering from Chohn's disease and ulcerative colitis revealed relief from the symptoms of inflammatory bowel disease.
Gastrointestinal Disorders affect more than twenty-percent of Americans and include conditions such as Colitis, Crohn's disease, and irritable bowel syndrome. These conditions particularly affect women.
Some gastrointestinal disorders may be controlled or helped by pharmaceutical medications or diet. However, sometimes these convetional treatment methods are terribly ineffective
Researches have found that patients who utilize cannabis reduce their need for other medications significantly. Research has also indicated that following the use of cannabis test subjects experienced fewer surgeries.
Experts believe that cannabinoids provide a unique approach to the treatment of farious gastrointestinal disorders.
Studies indicate that the activation of cannabinoid receptors assist with protection from inflammation, reduced acid re-flux, inhibition of intestinal secretion, and suppression of gastrointestinal motility.
Medicinal Marijuana has various health benefits and researchers continue to find new uses for patients.
The Los Angeles CANNABIS LAW Group represents growers, dispensaries, collectives, patients and those facing marijuana charges. Call us at 949-375-4734.
Additional Resources:
How To Get A Job In The Booming Legal Marijuana Business, Oct. 10, 2013, By Walter Hickey, Business Insider
More Blog Entries:
U.S. Attorney General: It's Time for Drug Sentencing Reform, Aug. 15, 2013, Los Angeles Marijuana Lawyer Blog
Federal Government Needs Better Approach to Marijuana Issue Nov. 15, 2013, Los Angeles Marijuana Lawyer Blog