Sweeping Raid Targets Marijuana Grown on Tribal Land
The relationship between marijuana crops and tribal land has always been contentious and legally complicated. In a recent case, California authorities initiated a raid to seize all marijuana grown on an Indian reservation in Northern California. According to reports, tribal authorities are joining with local law enforcement to stop illegal growing operations. The operation involved combined efforts from local, state, and federal agencies, resulting in the seizure of thousands of plants. The raid took place in Humboldt County, a mountainous region well-known for its growing capacity.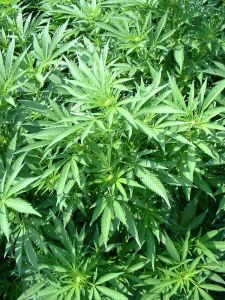 Growing marijuana on tribal land raises a number of legal questions and concerns. Officials worry that the illegal crops will threaten wildlife and the environment. In addition, the crops could potentially be contributing to the regional drought which has caused springs and creeks to dry up. Our Orange County marijuana law attorneys are dedicated to protecting the rights of growers, marijuana shop owners, as well as legal users. We are abreast of developments in the legal marijuana business and changes in California marijuana laws.
The White House has asserted the same position regarding tribal lands that were set aside by Congress to be protected for livelihood, recreational use, and enjoyment. Illegally grown marijuana plants converts the land and exploits these resources. In 2012, 3.6 million plants were removed from 5,000 different illegal grow sites. Of these plants, 43% were on public and tribal lands. In addition to the exploitation of tribal and public lands, public health officials worry that the criminal activity taking place on tribal land results in violent crimes if the operators are armed. In many cases, individuals who operate domestic grow sites will use weapons to protect the property against intruders. According to the White House, the number of violent crimes on public and tribal lands has been on the rise over the past two years.
Illegal grow sites have also been known to cause severe damage to the environment and local wildlife. The chemicals and fertilizers may trickle into the land and water. Authorities argue that the cultivation of cannabis can result in dangerous contamination and the diversion of natural water resources. This also increases the risk of wildfires and the harmful disposal of human waste, non-biodegradable materials, and garbage. Federal agencies including the DEA and National Guard have continued to provide assistance to tribal leaders to seize marijuana on illegal growing sites.
The Los Angeles CANNABIS LAW Group represents growers, dispensaries, collectives, patients and those facing marijuana charges. Call us at 949-375-4734.
More Blog Entries
Marijuana Business Booming (And Risky), July 8, 2014, Los Angeles Marijuana Lawyer Blog
Employers Continue to Discriminate for Medical Marijuana Use, May 11, 2014, Los Angeles Marijuana Lawyer Blog