There is no question that we are in the midst of a major opioid abuse epidemic in the U.S.  While it has gotten a lot of attention in the media lately, the solutions proposed by those in power have generally been limited to cracking down on the smuggling of illegal narcotics across U.S. border, spending small amounts of money on public health programs to fight addiction, and threatening to rollback efforts to lessen prison sentences for those arrested for non-violent drug offenses.
Many have been advocating for medical marijuana as a possible alternative to prescription painkillers that are very addictive and prone to abuse, but these efforts have so far only resulted in a lot of push back.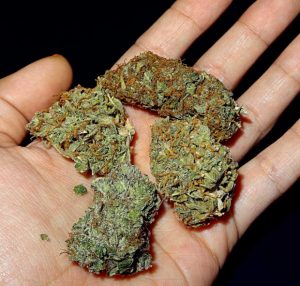 The reason these conventional efforts are not making an impact is because most who abuse prescription opioids started out with a work-related injury or some type of trauma such as from a serious car accident, and then were prescribed narcotic painkillers. At some point, the insurance companies wanted to avoid paying for more of the drugs, or the doctors became concerned the patient was becoming addicted, and the prescriptions were simply cut off.  This led to typical drug seeking behavior and the problem just gets worse where some find themselves addicted to illicit street drugs.  Even though these drugs are clearly more addictive than medical cannabis, and a whole lot more dangerous, the U.S. Attorney General has just said he is looking at how to crack down on marijuana even in states where it is legal.