Few sectors in recent memory have been poised to grow as exponentially as the cannabis industry. By some estimates, we'll be seeing $45 billion by 2025. And yet, until federal marijuana law aligns with the reality of state law, the status of marijuana as as a Schedule I narcotic under the Controlled Substances Act stands as a considerable barrier to the enforcement of any business contract involving a cannabis company.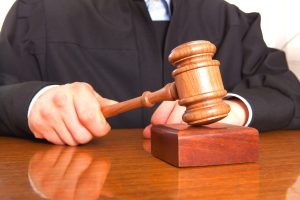 As our Los Angeles cannabis business lawyers can explain, the illegality defense has been used (with varying success) to invalidate business contracts that would be strongly enforceable in any other industry.
The illegality defense essentially holds that any contract requiring one party to engage in illegal conduct is not enforceable. It's been employed by cannabis companies, vendors, distributors, etc. to avoid being held to their prior agreement.
We saw an example of this just last year in Sensoria et al v. Kaweske et al, before the U.S. District Court for the District of Colorado. In this case, a group of plaintiffs wanted to recover their investment from a cannabis company it said engaged in breach of contract, breach of fiduciary duty, civil theft, and fraud. Plaintiffs say the invested hundreds of thousands of dollars in a cannabis enterprise, only for the company to essentially cut them off from communications and ultimately, shut down after opening up a rival firm. Investors not only were deprived of a return on investment – they didn't receive back their initial investment.
The defense responded with the illegality-based defense as a bar to recovery. The federal court noted that the overarching issue was the cannabis company's direct involvement in the growing and selling of marijuana – legal under Colorado law, but not under the federal SCA. The court held that the plaintiffs' failure to explain how relief could be obtained without endorsing or requiring illegal activity or how it would be paid from an asset source independent of marijuana. Continue reading