We all know the importance of keeping Sparky away from the pot brownies. But is it possible your pet could receive medical marijuana as a recommended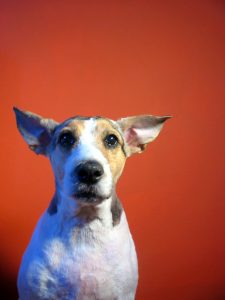 treatment from their vet?
A vast majority of rational Americans agree that the use of marijuana as a treatment for medical purposes is a decision that should be made between and doctor and patient. Recent polls show more than 90 percent of respondents favor medical marijuana with a doctor's recommendation. And California has long been a defender of patient rights by leading the nation in medical marijuana legalization with the Compassionate Use Act of 1996.
So why should the decision be any different when it comes to animals and veterinary professionals?
As it stands, California law does not extend to veterinarians the ability to recommend marijuana as a treatment for animals. But AB-2215, introduced by Assemblymember Ash Kalra (D-27), is looking to change that. The bill would put the power in the hands of the Veterinary Medical Board by calling on them to set the standards for state-licensed veterinarians to discuss marijuana treatment for animal patient clients, and it would also prevent veterinarians from being punished for having such discussions.