California may soon be the the first-ever in the country to pass a hemp-derived CBD food, drug and cosmetic bill, not only legalizing the non-psychoactive cannabidiol oil for these applications, but taking effect immediately upon passage.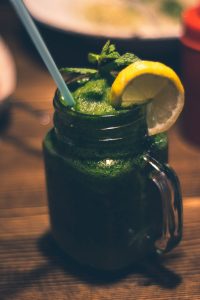 Assembly Bill 228 was first introduced about six months ago, has since passed the state assembly and is nearly completed its rounds in the state senate – with bipartisan support and little resistance. Legislative watchers believe the bill is poised to pass, possibly as soon as next month.
The news is sure to please the growing number of restaurants and retailers already selling CBD products under such labels (primarily food and beverages) – in defiance of the U.S. Food & Drug Administration's stated stance, one backed by the California Department of Public Health in its Industrial Hemp CBD in Food Products FAQ memo released last year.
Truth be told, these business owners are taking a big risk. What's more, there's no guarantee AB-228 would fully shield them either. State lawmakers have neither the power to alter federal agency policy nor to force the state DOH to defy federal regulatory authorities. Still, having a state law in place will serve as an additional legal safeguard. Continue reading