Despite the fact that medical marijuana has been legal in California since 1996, many dispensaries are still operating without being in compliance with state, city, and other local regulations. Now, a targeted crackdown by San Diego law enforcement agencies is working to shut down marijuana dispensaries operating illegally.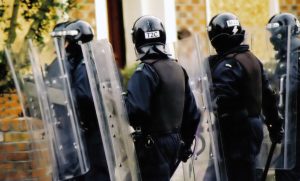 The San Diego Crackdown
KPBS reports that San Diego law enforcement and prosecutors began targeting illegally-operated dispensaries in March 2017. More than sixty dispensaries have been shut down in this time. The San Diego Police Department also reports that dozens of property owners and operators have been fined, charged criminally, and prosecuted for operating medical marijuana businesses without a license. All employees of the business – not just owners – are subject to prosecution. In August 2017, the Police Department warned that even delivery drivers could face criminal charges.
Two of the most recent raids indicate a shift in San Diego law enforcement policy. Prior to these operations, the San Diego PD had mostly avoided delivery services, focusing instead on dispensaries with physical retail locations. On August 2, 2017 two delivery services were raided. This may signal a shift toward prosecutions of delivery services which operate illegally. Continue reading